Gain real-world insight
At SCAD you'll study luxury and fashion management within one of the world's most famous schools of fashion. You'll work in beautiful, inspiring surroundings, be invited to our unforgettable signature events, and receive guidance from industry leaders who regularly visit with us. With inspiration like that, it's no wonder the SCAD student experience is so highly admired.
A perfect place to learn the business of fashion
Our luxury and fashion management students study and seek inspiration in fabulous SCAD facilities around the world. From Savannah's Morris Hall, a learning center designed expressly for students of the high-end retail marketplace, to bustling SCAD Atlanta and SCAD Hong Kong, we offer it all.
Premium resources always at your fingertips:
Built-in wall displays for developing retail brand presentations
Computer labs with 3-D modeling software for building and staging retail store layouts
Beautiful conference space and smart lecture rooms
Dedicated graduate student lab
Resource room with access to fabrics research, fashion books and magazines, and trend services Peclers Paris and WGSN
Media station equipped with an interactive Steelcase media:scape table and wall-mounted monitors for easy collaboration
Insight from the greats
We frequently bring in industry experts to work with our students and speak about the latest trends in the fashion market. Recent guests include Joshua Schulman, president of Bergdorf Goodman; Robert Duffy, president of Marc Jacobs; Domenico De Sole, chairman of Tom Ford International; and Sally Singer, digital creative director of Vogue.
"If you're a [fashion designer], you better have someone who understands the business of fashion — production, marketing and sales. These are all things that make for a great designer."
Kelly Cutrone | Founder of People's Revolution
A full roster of inspiring events
Students reap the benefits of enticing annual events such as the SCAD Fashion Show, SCAD Seen and SCADstyle, bringing leaders of luxury and fashion right to your doorstep to share their insights and wisdom.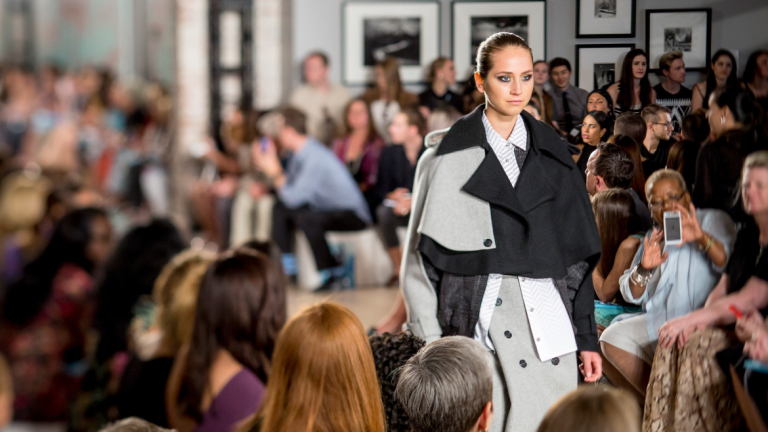 SCAD Fashion Show
Billed as one of the premier student shows in the country, the SCAD Fashion Show presents juried collections of student work in an event that's streamed live and covered by international media. Each year as part of the show, former Vogue editor André Leon Talley presents his namesake Lifetime Achievement Award to an outstanding fashion icon.
View more events on our calendar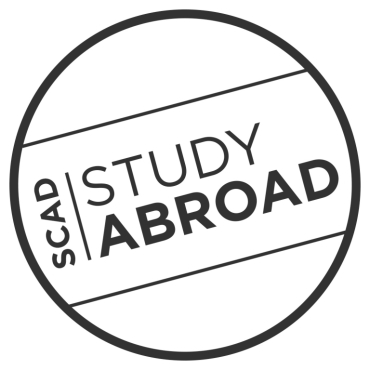 Make your SCAD experience even more unforgettable
Spend a quarter abroad at one of our international locations to gain cultural perspective, add a worldly dimension to your résumé, and draw inspiration from the sights, sounds, and characters of an entirely new setting.
View our locations
Invest in your future
Request more information from SCAD and we'll send you everything you need to know to begin your career in the luxury market.