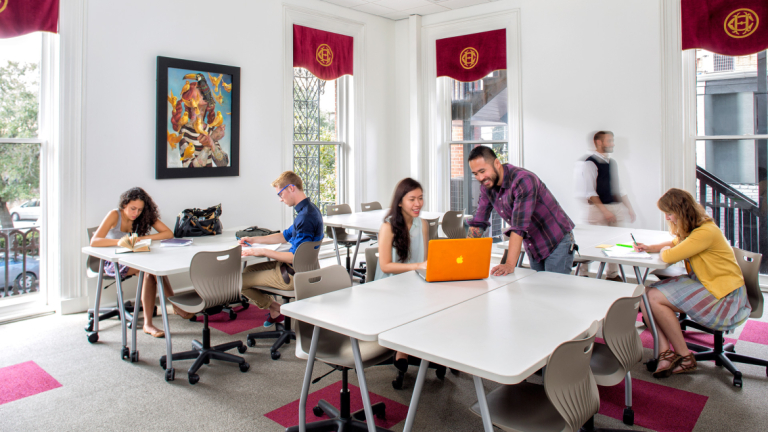 A faculty of talented professionals
At SCAD we're especially proud of the team we've assembled for the luxury and fashion management department. Our professors have been commissioned by designer Bruce Oldfield, Diana Princess of Wales, David Shilling and HM The Queen Mother. Our faculty work with companies and brands including Saks Fifth Avenue, IMAGNIN and Bergdorf Goodman, experience that leads directly to more opportunities for our students.
"I love the constant flow of energy and ideas that our students bring to class every day. Directing them toward their future is exhilarating."
Michael Fink | Dean, School of Fashion
Tailor-made for success
The instruction you'll receive from top-notch professors will be supplemented by the amazing opportunities afforded by life at SCAD. With master classes, workshops, free lectures and guest speakers, there's always an enriching experience on tap.
See more of the luxury and fashion management student experience