Envision the future of immersive reality
From architecture to health care, travel to entertainment, immersive reality is a revolutionary force on the precipice of changing the way we interact with each other and the world. At SCAD, with a comprehensive suite of pioneering technology and collaborative professional resources at their fingertips, students prepare to chart the course of this emerging field. With an understanding of all facets of the design process, they develop and produce narrative-driven experiences and programs across immersive reality platforms.
Immersive reality degree
SCAD's immersive reality degree is offered in Savannah.
  - Savannah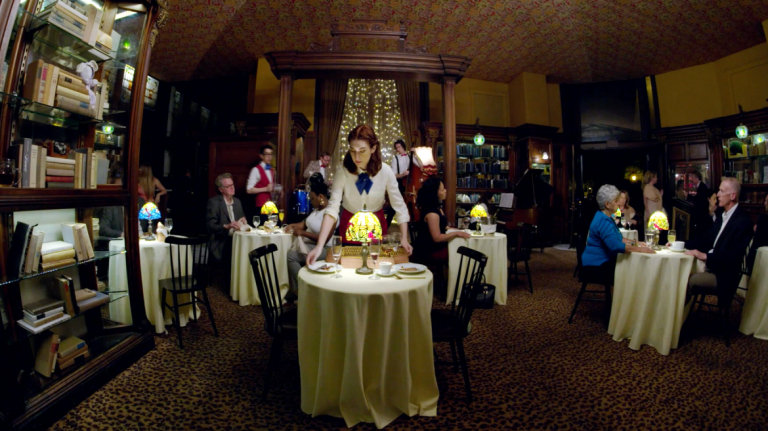 Join creative collaborations
In a truly collaborative feat, SCAD students created the first-ever virtual reality musical. Say It with Music, inspired by the Irving Berlin song of the same name, has been featured at the SCAD Savannah Film Festival and at the SCAD AT MIAMI showcase during Art Basel Miami Beach.
View more about this first-of-its-kind production
"I was impressed by the attention SCAD students put into animation, sound and editing in their augmented reality concepts. These are all components that Google and the industry are experimenting with right now. It was inspirational to see their take on the future of AR creativity."
Kelly Schaefer | Product manager, Google
Turn your passion into your profession
At SCAD, you'll learn to thrive in an industry that requires acute technical skills, fresh creative vision and a knack for working with others. Discover your calling through The University for Creative Careers.
Learn more about immersive reality careers
Related programs
Many immersive reality students choose to explore related fields while they are here and even take additional courses to complement their primary area of concentration. You can explore new perspectives, harness diverse creative approaches, and develop a unique, well-rounded style through these related programs:
Related majors that may interest you:
Ready to see more?
Connect with us! Request more information or apply today, and we'll send you everything you need to begin your exciting journey at SCAD.