Film, television and the art of entertainment
As a student of film and television at SCAD, you'll acquire diverse technical skills, center yourself as a solid creative and step seamlessly into your professional film career. Our students benefit from an immersive experience in the full spectrum of production roles and responsibilities, focusing on advanced study and practice in both the technical and conceptual aspects of filmmaking. Become a visual storyteller, a multimedia artist and a creative communicator who is fully prepared to step into the professional studio — even before you graduate.
[email protected] offers incoming freshmen the opportunity to earn undergraduate and graduate degrees in an accelerated and continuous program of study.
Film and television students may complete a B.F.A. and M.A. in as few as four years or a B.F.A. and M.F.A. in as few as five years.
Film and television degrees
SCAD's degrees in film and television are available in both Atlanta and Savannah.
  - Atlanta    - Savannah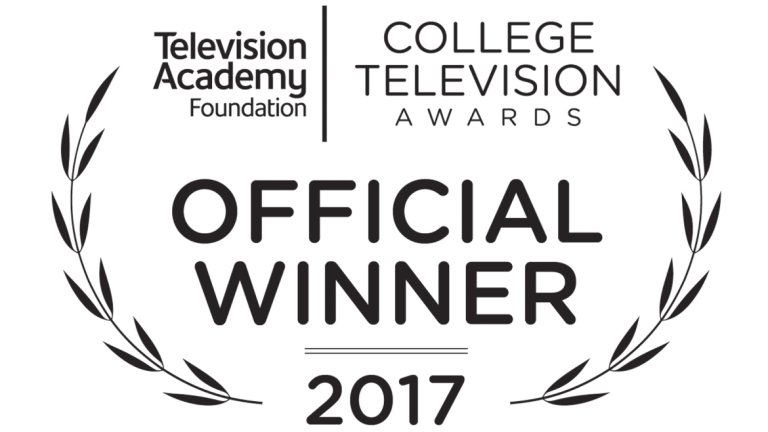 Take your place as the next great storyteller
SCAD students enjoy numerous opportunities to let their best work shine and compete for the most prestigious awards. The success of the SCAD-produced sitcom "The Buzz," winner of the 2017 Student Emmy Award, is a direct result of the cross-discipline collaboration SCAD champions in the classroom and the professional world.
Turn your passion into your creative career
At SCAD, you'll hone your skills on cutting-edge equipment, benefit from the extensive connections of our faculty, and learn to thrive in a multi-trillion dollar industry. Alumnus Greg Brunkalla describes how his experience at SCAD has given him a leg up in the competitive world of film and entertainment.
Discover your dream job
Share inspiration with the world's biggest stars
It's not uncommon to see industry VIPs visiting SCAD, particularly during the annual film festival and aTVfest. Recent visitors include Oliver Stone, Jeremy Renner, John Goodman, Jeremy Irons, Abigail Breslin, Sir Ian McKellen, Woody Harrelson, Liam Neeson, Alec Baldwin and Ray Liotta.
See more of the film and television student experience
Related majors and minors
Many students pursue interdisciplinary degrees in order to explore multiple perspectives and craft an individualized creative approach to filmmaking. You'll collaborate with talented peers from animation, television producing, sound design, performing arts and other disciplines, expanding your creative sense of possibility with every project.
Related majors that may interest you:
Minors that complement this program:
Ready to see more?
Connect with us! Request more information or apply today, and we'll send you everything you need to begin your exciting journey at SCAD.