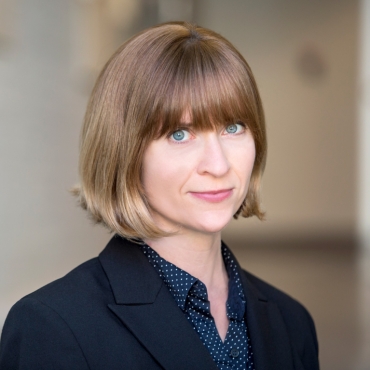 Kristen Galvin
---
Education
B.A., Brown University
M.A., Purchase College, State University of New York
M.F.A., Purchase College, State University of New York
Ph.D., University of California, Irvine
Awards, recognitions and honors
James Harvey Scholar Award, University of California, Irvine, 2015
LaVonne Smith Graduate Tutor Award for Humanities Out There, University of California, Irvine, 2014
University of California Humanities Network Graduate Fellowship for her dissertation, "The Art of Parties: Downtown New York Cultural Scenes, 1978-1983," 2012-13
Chancellor's Fellowship Award, University of California, Irvine, 2009-13
Dr. Noel S. and Richard B. Frackman Program in Modern and Contemporary Art Scholarship, Purchase College, State University of New York, 2007-08
Organizations
College Art Association, Society for Cinema and Media Studies, Association for Theatre in Higher Education, American Studies Association, International Association for the Study of Popular Music, Rhizome
Publications and Presentations
Publications
"'TV Party': Downtown New York Scenes Live on Your TV Screen." Sonic Visions: Popular Music on Television, special issue of Journal of Popular Music Studies. Vol. 25, No. 3 (2013): 326–348.
"It's 'TV Party' Time, Not Prime Time!" part of the series "On My Video Phone: Popular Music on Screens." IASPM-US.net. 2013.
Jihoon F. Kim and Kristen Galvin. "An Interview with Simon Penny: Techno-Utopianism, Embodied Interaction and the Aesthetics of Behavior." DAC09: After Media: Embodiment and Context, special issue of Leonardo Electronic Almanac. Vol. 17, No. 2 (2012): 136–145.
Selected Presentations
"From Punk to Blitz: (Re)Fashioning Intersections of Subculture, Music and Nightlife in the Museum," a part of "Fashion and the Contemporary Avant-Garde" at the College Art Association Annual Conference in New York, New York, 2015
"'Jem': Girlhood, MTV and Technological Transformation in the 1980s," a part of "Visualizing Adolescent Girlhood Across Media and History" at the Society for Cinema and Media Studies Annual Conference in Chicago, Illinois, 2013
"The Queer Spaces of Never Never Land: Peter Pan Goes Downtown," a part of "Queer Playscapes" at the Association for Theater in Higher Education Conference in Orlando, Florida, 2013
"Club 57: The Art of All Tomorrow's Parties," a part of "Marry The Night: A Symposium on Queer Nightlife" at the Association for Theater in Higher Education Conference in Washington, D.C., 2012
"'TV Party,' or the Children of the Revolution Will Be Televised," a part of "Genealogies of Reality and Public Access Television" at the Society for Cinema and Media Studies Annual Conference, Boston, Massachussetts, 2012
"The Queer Violations of Leigh Bowery," a part of "Potentialities of Performance" at the College Art Association Annual Conference, New York, New York, 2011
Selected exhibitions and film festivals
"Break the Rules," a group film screening part of "Dirty Looks: On Location," ABC No Rio, New York, 2015
"Wide Open Wide: Queer Film and Video," presented by Queer City Media, locations throughout Canada, 2011
"Xtremendous," 8th Biennial International Queer Arts Festival of Regina, Saskatchewan, Canada, 2010
"What's in the Experiment," Boston LGBT Film Festival, Boston, Massachussetts, 2010
"Dirty, Creepy, Girlie," selections from the MIX Festival, Philadelphia, Pennsylvania, 2010
"CinErotic," Eyedrum Gallery, Atlanta, Georgia, 2010
"Visual Oddities," Black Rock International Film Festival, Black Rock City, Nevada, 2010
MIX 22 New York Queer Experimental Film Festival, New York, New York, 2009
Denver Underground Film Festival, Starz Film Center, Denver, Colorado, 2009
12th Annual Extremely Shorts Film Festival, Aurora Picture Show, Houston, Texas, 2009
Experiments in Cinema V4.2 film festival, University of New Mexico, Albuquerque, New Mexico, 2009
"Domestic," AC [Direct] I / II and AC [Chapel], New York, 2009
"Agenda: Queering Popular Media," Current Gallery, Baltimore, Maryland, 2008
"MISC Video and Performance," NY Studio Gallery, New York, New York, 2008
"Identitymix LAB," CologneOFF IV, Cologne, Germany, various physical and virtual international locations, 2008
Purchase College School of Art+Design M.F.A. exhibition, White Box Gallery, New York, New York, 2008
"place-setting," Supreme Trading, Brooklyn, New York, 2007
College Art Association Regional M.F.A. exhibition, Hunter College/Times Square Gallery, New York, New York, 2007