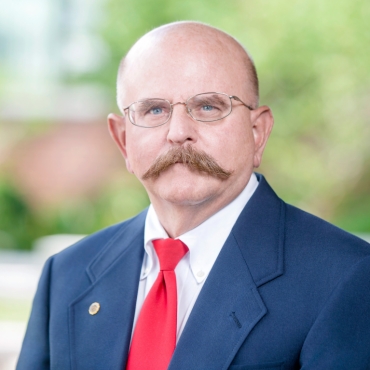 Karl F. Schuler
Architectural history professor
---
Education
B.A., art, Humboldt State University, 1987
M.A., art history, New York University Institute of Fine Arts, 1987
Ph.D., art history, New York University Institute of Fine Arts, 1995
Awards, recognitions and honors
Vice President, Coastal Georgia Historical Society 2006 - present; board member, Friends of Wormloe State Historic Site 2005 - present; American Society for Hispanic Art Historical Studies Grant: 1994; Chester Dale Fellowship, The Metropolitan Museum of Art: 1993 - 1994; Andrew W. Mellon Fellowship, The Metropolitan Museum of Art: 1992 - 1993; Walter W. S. Cook Fellowship: 1991 - 1992; Amy Briggs Baldwin Scholarship: 1991 - 1992; Shelby and Leon Levy Travel Fellowship: 1989; Jacob K. Javits Fellowship: 1987 - 1991; Phi Kappa Phi Honor Society: 1987
Organizations
National Trust for Historic Preservation, Coastal Georgia Archaeological Association, Tybee Island Historical Society, US Coast Guard Auxiliary, Reserve Officers Association
Publications and Presentations
Contributing author, "Buildings of Savannah" by Robin B. Williams, Charlottesville: University of Virginia Press, 2016.
"Seeking Institutional Identity in the Chapterhouse of Sigena," in Shaping Sacred Space and Institutional Identity in Romanesque Mural Painting: Essays in Honor of Otto Demus, ed. Thomas Dale (Pinder Press, 2004).
"Forts Clinch and Gaines: Anomalies in Third System Philosophy," Twenty-First Annual Conference of the Southeast Chapter of the Society of Architectural Historians, October 2003.
"Chapterhouse Decoration Before 1250," Arte Medievale, n. 1-2, 1997 (published 1999) Istituto della Enciclopedia Italiana.
"A Victorine Biblical Primer in the Chapterhouse of Sigena," Research Group on Manuscript Evidence inaugural symposium, Barnard College, April 1995.
"A Marginal Menagerie in the Chapterhouse of Sigena," Twenty-Ninth International Congress on Medieval Studies, Kalamazoo, May 1994.
Contributing author, The Art of Medieval Spain, A. D. 500-1200, The Metropolitan Museum of Art (New York, 1993).