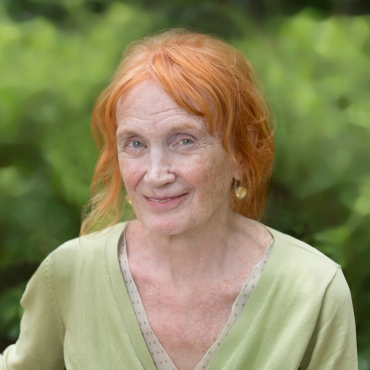 Beverly Elson
---
Education
A.A., Colby-Sawyer College
B.A., The American University
M.A., The American University
M.B.A., Southeastern University
Ph.D., University of Maryland
Awards, recognitions and honors
NEH Grant for College Teachers, summer, 1992; NEH Grant for College Teachers, summer, 1989; nominated by Southeastern University in both 1988 and 1989 for the CASE Professor of the Year award; NEH Grant for College Teachers, summer, 1985; two Fulbright Grants: Saigon, Vietnam
Organizations
Board member on the Washington Color School Project; Center for the Advanced Study of the Visual Arts, National Gallery of Art, Washington, D.C.; College Art Association; National Society of Arts and Letters (Washington chapter); Society of Architectural Historians (Latrobe chapter); Society for Emblem Studies; Cosmos Club, Washington, D.C.
Publications and Presentations
Selected publications
"Visions of America," catalog for the art exhibition in the American Embassy, Sweden.
Selected exhibitions
Lessedra Gallery in Sofia, Bulgaria, December 15, 2010-February 15, 2011. International juried show.
MOCA-DC Gallery, Georgetown, Washington, D.C., August 2008.
International Art Exhibition in the Cairo Opera House in Egypt, September 2006.
"Art Show: International American Artists AlAhram Artists" (group exhibition), Cairo, Egypt, October 2005.
"New Delhi 4 India" (group exhibition), All India Fine Arts and Crafts Society, New Delhi, India, November 2004.
Sam Rayburn House Office Building, as a joint project between the Embassy of Egypt and Congress, February 2006.
Selected presentations
"The Windows of the National Presbyterian Church," Building Spiritual Washington symposium, Society of Architectural Historians, Washington, D.C., March 2007
"Current Views of the American Presidency," Art History Focus Week, Savannah College of Art and Design, March 1993
Gallery talk on American Impressionism and the Ash Can School, Telfair Museum, Savannah, Georgia, March 1992
"Art Power on the Rise: Artists' Rights," Annual Conference of the Institute for International Development and Strategic Studies, Southeastern University, August 1989
"American Artists Look at the American Presidency," 14th annual conference on Social Theory, Politics, and the Arts, The American University, October 1988