Admission and application
Tuition and fees cover the cost of the extraordinary opportunities a SCAD education provides, both in the virtual classroom and beyond. Approximately 80 percent of SCAD students receive financial assistance, such as scholarships and grants, to help offset the cost of education.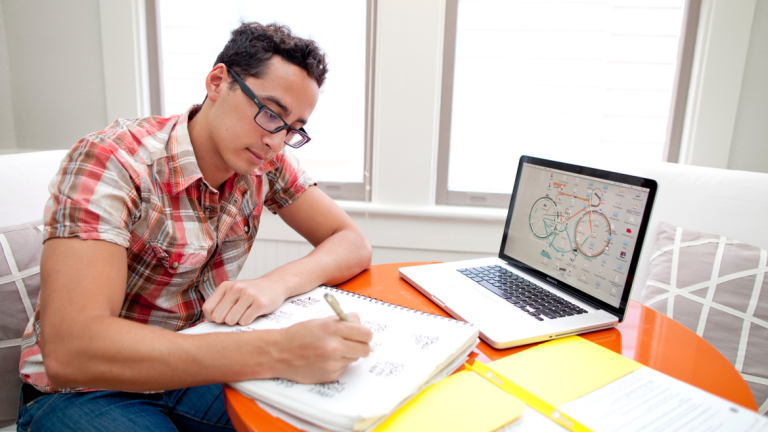 Tuition and fees
SCAD advisers are available to answer any questions regarding tuition, fees and available financial aid.
Application fee: $40
One-time enrollment fee: $500
Full-time undergraduate tuition for one academic year: $33,795
Full-time graduate tuition for one academic year: $34,605
Scholarships
Scholarships may be available based on academic achievement, financial need or a combination of the two, for both United States citizens and non-U.S. citizens. Last year SCAD students received more than $90 million in scholarships and grants to help offset the cost of tuition.
These are just a few of the scholarship opportunities available to SCAD eLearning students.
SCAD academic scholarships: Amounts vary between $1,500 and $12,000
SCAD achievement scholarships: Amounts vary between $1,000 and $7,500
Educator scholarships: Half the cost of tuition
Military scholarships: Amounts vary and may be matched by the U.S. Department of Veterans Affairs
eLearning pre-college scholarship: Up to half the cost of tuition for joint enrollment while still in high school
Additional financial assistance may be available. All incoming students are encouraged to review and take advantage of these opportunities.
Application requirements
Begin your educational journey by browsing admission information for prospective undergraduate, transfer, graduate and international students.