Board of Visitors
The SCAD Board of Visitors is a voluntary board comprised of leaders in business, government, education, art, and design. The board provides a global network of advocacy and support for SCAD, with a special focus on facilitating the university's growth and development.

J. Veronica Biggins
Chair
Biggins is a managing director in the Atlanta office of Diversified Search, LLC (formerly Hodge Partners), a privately-held executive and board search firm. Prior to this, she served as managing partner of the Heidrick & Struggles Diversity Services Practice. Biggins has also served as assistant to the President of the United States and director of presidential personnel. Prior to her work at the White House, she began her career with Bank of America, formerly NationsBank Corporation. When she left NationsBank to join the White House, she was one of the highest-ranking female bankers in the country. Biggins holds a bachelor's degree from Spelman College and a master's degree from Georgia State University. In addition to serving on the SCAD Board of Visitors, she also serves on the Trustee Board of the Woodruff Arts Center, and on the Board of Directors for Southwest Airlines.

Emmanuel Beffy
Beffy is director of cultural actions at Pierre Cardin Group in Paris. He also serves as general director of Art Auction Pierre Cardin Rémy le Fur et Associés. An architect and historic preservationist by training, Beffy is a graduate of the School of Architecture, Paris-Belleville. His preservation work includes the Castle of Malmaison. Beffy represents Pierre Cardin Group with L'Académie des Beaux-Arts. He resides in Paris and Lacoste.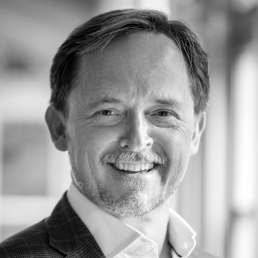 Michael Bishop
Bishop is general counsel for AT&T Intellectual Property, Inc. and president and general counsel for AT&T Delaware IP Corporation. Bishop earned his Juris Doctor from the George Washington University School of Law and a Bachelor of Arts in history at the University of Florida. He is president of the Atlanta Intellectual Property Inn of Court, a trustee of the Atlanta Preservation Center, member of the University of Florida Department of History Alumni Board and a member of St. Luke's Episcopal Church.

Tandra L. Cadigan, M.D.
Cadigan, M.D., is a physician in obstetrics and gynecology who resides in Laguna Beach, California, and the Luberon Valley of France. Cadigan is a graduate of California State University and Western University of Health Sciences. In addition to her medical career, Cadigan is involved in historic preservation and the adaptive reuse of architecturally significant structures.

Rodney Cook Jr.
Cook Jr. is a graduate of Washington and Lee University. Cook is recognized for having initiated the campaign to successfully save the 6,000-seat Fox Theatre in Atlanta. In 1982, he established Rodney M. Cook Interests, a design/development company and, five years later, went on to establish Polites, Cook and Associates architecture firm, which designed the Newington Cropsey Museum, New York, housing the largest American collection of Hudson River School paintings. He is a founding trustee of The Prince of Wales's Foundation for Architecture and helped organize the design and construction of the Princes' Olympic Games Monument in Atlanta with Anton Glikine, et al. Cook is on numerous boards of directors, including the Hearst Foundation/Hearst Castle, Atlanta Landmarks (owner of the Fox Theatre), the Institute of Classical Architecture and Classical America and The New York Philomusica, and he is a past president of Animal Health Trust U.S., Newmarket, England. Cook's work has been published in Architectural Digest, The New York Times, Washington Post, Los Angeles Times, Financial Times of London, Pravda, Izvestia, The New Yorker, The Weekly Standard, Forbes and USA Today.
Lucy Sprunger Cookson
Cookson is the founder, president and creative director of Thimbelina Needlework Design and Collection in Hampton, New York. A graduate of Duke University, she is an artist of watercolor, oil, hand-embellished digital prints, mixed media and needlework, with several years of K-12 teaching experience. Cookson's work has been shown in numerous exhibitions and in personal art collections throughout the United States.

Dwain Cox, Ph.D.
Cox is the director of innovation and design at Chick-fil-A. He oversees CFA's innovation center, Hatch, and leads a team of architects, interior designers and brand-environment experts in restaurant design. Over the course of his career, Cox has delivered innovative design solutions to clients including the Coca-Cola Company, General Mills and Procter & Gamble. He served as president of Fighting Elk: Strategy, Innovation, & Design; innovation director at The Coca-Cola Company; and director of polymer services at Eastman Kodak. Cox earned a bachelor's degree in polymer chemistry from the University of Southern Mississippi, a doctorate in chemistry and nuclear physics from Texas A&M University, and a Master of Business Administration with an emphasis in marketing/marketing management from East Tennessee State University.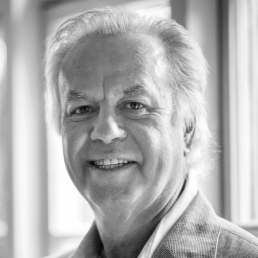 Jose (Chepo) De Alba
Jose (Chepo) De Alba Barnola is founder and president of Grupo Balvanera and owns several companies in Querétaro, Mexico, including the Balvanera Polo and Country Club. An international polo player, De Alba Barnola hosts British Polo Day annually at the club. De Alba Barnola lives in Querétaro, Mexico with his wife and has four children.

Eleanore L. De Sole
De Sole graduated from Tulane University in 1972 with a Bachelor of Science in psychology. Following graduation, she worked for the National Association of Securities Dealers, NASDAQ department. In 1973 she joined IBM, where she rose from marketing trainee to branch manager in Washington, D.C. Later, while overseas in support of her husband's career running Gucci Group, De Sole devoted her time and talent to a variety of community volunteer positions. She has served on boards associated with The Madeira School, The American International School of Florence (Italy), The Benjamin West Group of The Royal Academy, Benjamin Franklin House and The Aspen Art Museum. She resides in Snowmass Village, Colorado, and Hilton Head Island, South Carolina.

John K. Dewberry
Dewberry began his real estate career with New York-based Marine Midland Bank, now HSBC. In 1989, he founded Dewberry Capital Corporation and over the company's 25-year history, has spearheaded the acquisition, development and management of nearly $1 billion of premier real estate including spaces for office, retail, multifamily and hospitality. In 2002, Dewberry established the Dewberry Foundation, the primary mission of which is to inspire today's youth to achieve their "magnanimitas," or greatness of spirit. The foundation also supports the arts, historic preservation and health initiatives. Dewberry has been inducted into the Georgia Tech Sports Hall of Fame and the Management Hall of Fame and is a recipient of the Georgia Tech Alumni Total Person Award. He currently serves on the Georgia Institute of Technology Foundation Board of Trustees.

Richard D. Eckburg
Eckburg retired from the United Parcel Service in 1986 after a distinguished career of 33 years. Eckburg served in the U.S. Army during the Korean War. Following the war, he began his UPS career as a driver in his home state of Illinois. He rose through the ranks of UPS, serving in sales, marketing and operations. For a decade, he was responsible for the UPS operation in Chicago and was ultimately promoted to vice president in charge of public affairs. Eckburg resides in Savannah.

Walter O. Evans, M.D.
Evans, M.D. now resides in Savannah, Georgia, but for more than 20 years, he was a surgeon in Detroit, Michigan. He attended Howard University and graduated from the University of Michigan Medical School. Evans was chief of general surgery at Hutzel Hospital in Detroit and also a staff physician at Harper and Grace hospitals. A U.S. Navy veteran, Evans is listed by Art & Antiques Magazine as one of the top 100 collectors of art in the U.S., and has amassed one of the largest private collections of African-American art, rare books and documents in the world.

Brenda Freeman
Freeman is executive vice president and chief marketing officer for the National Geographic Channels.  She previously served as chief marketing officer at Turner Animation, Young Adults & Kids Media, where she provided overall vision and leadership to marketing, on-air and trade creative services supporting Cartoon Network, Adult Swim, Boomerang and their digital businesses. She also previously served as senior vice president of integrated marketing and promotions for Nickelodeon and MTV Networks Kids and Family Group, vice president of consumer marketing for VH1, and vice president of affiliate marketing, Entertainment Group for MTV Networks. Freeman earned a bachelor's degree in chemical engineering and a Master of Business Administration in marketing and finance, both from the University of Maryland. She serves on the board of directors for Girl Scouts of the United States of America and PromaxBDA, and is a board member for Usher's New Look Foundation.

James (Jim) R. Hills
Hills is the lead director of Nottingham Spirk, one of the leading innovation and product development groups in the U.S. with more than 900 commercialized global patents. Combined sales of products created by Nottingham Spirk for client companies exceed $45 billion. He is also a non-executive director of Tyra Tech Inc. (AIM: TYR), a leading independent novel pesticide company for human, animal and environmental health. He spent the early portion of his career with the Gillette Co., and Coca-Cola USA, where he held positions in brand and sales management, finance and operations. Most recently he was the owner and CEO of Jobe's and Gulfstream Home & Garden, both marketers of consumer products to the lawn and garden industry. He earned a bachelor's degree in business from Kent State University.

Charles A. Hinnant
Hinnant is president and founder of Charkit Chemical Corporation located in South Norwalk, Connecticut. He is also chairman and owner of Optima Chemical Group, a custom-manufacturing concern in Douglas, Georgia, and the owner of Arran Chemical Company Ltd., headquartered in Athlone, Ireland. Hinnant holds a bachelor's of science in chemistry from Davidson College and a master's of business administration from the University of North Carolina at Chapel Hill. He is chairman of the board of governors for the Society of Chemical Manufacturers and Affiliates, Washington, D.C., and is on the board of the Chemical Education Foundation. Hinnant maintains residences in Rowayton, Connecticut; Bluffton, South Carolina; and Savannah, Georgia.

James (Jim) Jacoby
Jacoby is founder, chairman and CEO of Jacoby Development, a company that specializes in mixed-use development such as the highly acclaimed Atlantic Station. JDI is recognized as one of the leading green developers in the world, specializing in environmentally sensitive multi-use properties and impaired site reclamation. JDI is the owner of Marineland Research Resort in Florida. Prior to starting JDI, Jacoby spent six years as a leasing agent, a broker and later as a developer. He also served in the Naval Reserve Security Group and attended Miami-Dade Community College. He is an active member of the International Council of Shopping Centers, the Urban Land Institute and the Metro Atlanta Chamber of Commerce, and is on the Board of Directors of the Georgia Aquarium.

Ingrid Saunders Jones
Jones currently serves as the chair of the National Council of Negro Women, where she advocates for social change and the advancement of women. For 30 years, Jones worked at The Coca-Cola Company, most recently as chairwoman of The Coca-Cola Foundation and senior vice president of Global Community Connections. She also held leadership positions at a variety of institutions including the Carter Center, the Comcast/NBC Universal Diversity Council, the Congressional Black Caucus Foundation, Girl Scouts of the United States of America, the National Black Arts Festival, National Center for Civil and Human Rights, the United Way of Metro Atlanta, and the Woodruff Arts Center. Jones earned a bachelor's degree in education at Michigan State University and a master's degree in education from Eastern Michigan University. She has been awarded honorary doctorates from the Atlanta College of Art, Knoxville College, Michigan State University, Morris Brown College and Spellman College.

John G. Kennedy III
Kennedy III is a native Savannahian who attended Savannah Country Day. He graduated from Washington and Lee University and earned a master's of business administration from Dartmouth College. Kennedy lived and worked for more than 20 years in New York City. An investment banker, he was senior vice president at Merrill Lynch, managing director at Deutsche Bank, and partner and managing director at Donaldson Lufkin and Jenrette. Kennedy returned to Savannah in 2004.

David Hume Kennerly
Kennerly has been shooting on the front lines of history for four decades. He has photographed eight wars and seven presidents and has traveled to more than 140 countries capturing images of important historic events. Kennerly won the Pulitzer Prize in 1972 for his photographs of the Vietnam War while he was chief White House photographer for President Gerald R. Ford. Kennerly also won the Overseas Press Club's Olivier Rebbot Award for "Best Photographic Reporting from Abroad," and two first-place prizes in the World Press contest. Kennerly was a contributing editor for Newsweek magazine and has been a contributor for Time and Life magazines as well as George, the magazine started by the late John F. Kennedy Jr. His fourth book, "Photo du Jour," was selected as one of the best books of 2002 by American Photo magazine. Kennerly resides in Los Angeles, California.

Christopher W. Klaus 
Klaus is the founder and CEO of Kaneva Inc. He is also founder and chief security advisor for Internet Security Systems Inc. Klaus was appointed by Gov. Sonny Perdue to sit on the Georgia Film, Video and Music Advisory Commission, where he plays an active role in defining legislation to support the number of films and games made in Georgia. He also serves on the advisory board of the Georgia Game Developers Association and is involved with the Metro Atlanta Chamber of Commerce, Hands On Atlanta and the Technology Association of Georgia.

Herbert V. Kohler Jr.
Kohler Jr. is chairman of the board and executive chairman of Kohler Co. He graduated from Yale University with a Bachelor of Science degree in industrial administration and received honorary doctorates from Lakeland College and Lawrence University. Kohler is a director of the National Association of Manufacturers and a trustee of Outward Bound USA.

Dale W. Lang
Lang, a graduate of the University of Wisconsin, is a retired media executive living in Sarasota, Florida. He began his career as a publisher of national business publications in Minneapolis but soon moved on to New York with an innovative concept of networking metro circulations of national magazines to compete for print advertising with monopoly newspapers in cities all across the U.S. He ultimately sold his networking company to 3M and spent seven years with them as a corporate vice president before moving on again into ownership of television stations, national magazines and outdoor advertising companies. Lang has served on the board of directors for Borg Warner Corporation, Paul Taylor Dance Company, Columbia Journalism Review and the advisory board for the University of Wisconsin's Graduate School of Business. Today he splits his time among Florida, New York and Aspen, Colorado.

Richard A. Manoogian
Manoogian is chairman, director and CEO of Masco Corporation, one of the world's leading manufacturers of home improvement and building products. He holds a bachelor's degree in economics from Yale University. Manoogian is a director of JPMorgan Chase & Co., Ford Motor Company, Detroit Renaissance, Detroit Investment Fund and the American Business Conference. He is active in numerous civic, cultural and educational organizations as a trustee of The Henry Ford history attraction, the Smithsonian Institution's Archives of American Art and the fine arts committee of the U.S. Department of State. Manoogian is chairman of the Alex and Marie Manoogian Foundation and president and treasurer of the Richard and Jane Manoogian Foundation.

Keith W. Mason
Mason offers an uncommonly deep understanding of how the domains of business, government, law and politics intersect, having earned a reputation as a high-impact and versatile attorney and counselor on business strategy and public policy. He frequently works with government officials, CEOs, boards and strategic partners, and is effective in high-profile roles to navigate sensitive matters, develop effective bipartisan partnerships, marshal resources and foster alignment and engagement.
Following a nearly 20-year career as partner at the law firm Dentons US LLP, and predecessor firms McKenna Long & Aldridge LLP and Long Aldridge and Norman LLP, Mason now leverages his considerable experience in business strategy and public policy issues in areas of economic development, infrastructure finance and public private partnerships. Additionally, Mason contributes to select non-profit and charitable organizations, including SCAD, the University of Georgia and Children's Healthcare of Atlanta, where he served as a board member for the past decade.

David Talmage McGovern
McGovern, who was born in New York, served as an officer in the U.S. Army during the Korean War and graduated from Yale University and Columbia Law School. He moved to Paris and became senior partner with the law firm Shearman & Sterling in 1967. For many years, McGovern served as chairman of the board of the American Hospital of Paris and in leadership positions with the American Chamber of Commerce in France and the French-American Foundation. In 1983, he was presented with the Chevalier of the French Légion d'Honneur.

Ty Pennington
Pennington has been recognized as a pioneer in the field of volunteerism for his work on "Extreme Makeover" and "Ty's Great British Adventure." He also serves as an ambassador for the Sears American Dream campaign. Pennington first won national attention as the quirky and creative carpenter on the groundbreaking home improvement series "Trading Spaces." He recently teamed up with industry leader Howard Miller, to create Howard Miller Furnishings by Ty Pennington, and has created a seasonal home décor line at Sears called Ty Pennington Style. The line carries everything from bedding and rugs to lighting and dishware. Pennington currently resides in Los Angeles, California.

Art Rollins
Rollins has been in the financial services industry since 1981 and joined Merrill Lynch and the private wealth practice of STG Partners in 1991. Rollins holds a B.A. in Business Administration and Economics from Rhodes College, Memphis, Tennessee. Art remains active with his alma mater as a member of the Board of Trustees and is currently Secretary of the Board and serves on its Executive Committee. Rollins also serves as immediate past chair of the board of trustees for the Atlanta Boy Choir, past chairman of the board of Breakthrough Atlanta, and as a trustee and vice chairman of the Lovett School Board of Trustees. Art and his wife Cathy live in Atlanta, Georgia, with their three children.

Glen Rollins
Rollins, a Chattanooga, Tennessee, native, started a career at Orkin Inc. at the age of 14 as a termite technician and worked his way to executive positions where he served as president and chief operating officer. Rollins holds a bachelor's degree in economics from Princeton University. He was a founding member and past chairman of the Professional Pest Management Alliance, where he remains on the board of directors. He has been recognized as a leader in the pest control industry, earning "40 under 40" designations from Pest Control Technology magazine and Georgia Trend magazine.

Arnold Tenenbaum
Former chair
Tenenbaum, a native Savannahian, retired as president of Chatham Steel Corporation, distributors of metal products. He graduated from Dartmouth College and attended Columbia Business School. A leader of many community organizations, Tenenbaum is credited with starting the Vision 2020 initiative for Savannah, Georgia. He resides in Savannah and Santa Fe, New Mexico.

Hildi Santo Tomás
Tomás is a former interior designer for the television show "Trading Spaces." The Raleigh, North Carolina, native attended the University of North Carolina-Chapel Hill, majoring in industrial relations and economics. After college, Tomás worked as a stockbroker and financial analyst in Washington, D.C., but returned to Raleigh to pursue her interior design hobby as a career. She launched Working Girls, an interior design business and workroom, and then moved to Atlanta, Georgia, where she continued her business and later became a partner at Third Millennium Development Inc. Tomás' career in television began with "Trading Spaces," and she is also a designer on "Trading Spaces: Family."

Beatrice von Silva-Tarouca Larsen
Larsen is a Doctor of Law (University of Munich), specializing in intellectual property law. She resides in London and Saint-Rémy-de-Provence, France. Larsen holds a doctoral degree from Columbia University and a doctoral degree from the University of Cambridge, where she is associated with the Centre for Penal Theory and Penal Ethics. For more than a decade, she served as senior vice president for legal and business affairs at Warner Music International in London. Larsen serves on the board of the St. Nicholas Society, Eton College and the Kurt Weill and Busoni foundations.

Deborah Williams 
Williams is the owner of Armscote Manor, a garden design business, and Cobweb Designs, a renovation and design company in Warwickshire, England. She was educated at Bromsgrove School in Bromsgrove, Worcestershire, England, and Moreton Morrell Agricultural College in Warwickshire. She organizes the Notorious Villains Ball, the largest black-tie teenage ball held outside London, which supports a local home-based hospice. She is the founder of the annual Armscote Manor Lecture Series on gardening, landscape architecture and architectural history. She is also involved with the Royal Shakespeare Company, Birmingham Royal Ballet, the American Museum in Britain and the Royal Horticulture Society. Williams is a former Trustee of Lees-McRae College in Banner Elk, North Carolina, and serves as a fellow of the Royal Society of Arts, and Patron of Historic Royal Palaces.

Virgil Williams
Williams is chairman of Williams Group International Inc., a diversified multicompany conglomerate with major subsidiaries in civil and construction maintenance. He also serves as chairman of Williams Adair Equity Corporation, a commercial and real estate development firm. Williams chaired Heritage Bank in the 1980s, where he pioneered supermarket branch banking. While earning a bachelor's degree in industrial engineering from the Georgia Institute of Technology, he managed, during his senior year, to start a construction business that oversaw the completion of a 40-lot subdivision, service station and 12-unit apartment complex. Williams chaired former Georgia Gov. Zell Miller's election campaign, served as Miller's chief of staff and headed the governor's Commission on Effectiveness and Economy in Government. Most recently, Williams acquired Georgia Trend magazine, for which he now serves as publisher.

Robert S. Jepson Jr.
Emeritus and former chair
Jepson Jr. is chairman of the board and chief executive officer of Jepson Inc., a private investment company located in Savannah, Georgia. He holds undergraduate and graduate degrees from the University of Richmond. Jepson was formerly chairman and chief executive officer of Kuhlman Corporation (NYSE) from 1993 until its sale to Borg-Warner Automotive Inc. in 1999. Prior to that, Jepson founded and was chairman and CEO of the Jepson Corporation from 1983 until its sale in 1989. During his tenure as CEO, Jepson built the Jepson Corporation into a Fortune 500, NYSE-traded company. Jepson resides in Savannah.