Feature
/
Nov. 13, 2013
Meet Will Penny: Pushing new boundaries in art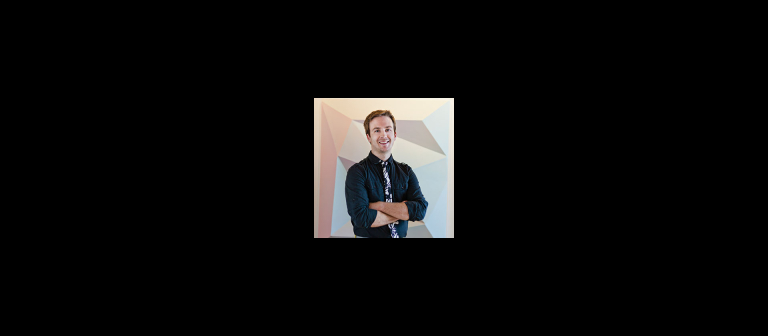 Will Penny
Growing up on a horse farm in rural Ontario, Canada, Will Penny sought the bucolic in his art.
Inspired by quiet, wide-open spaces, unencumbered by the grind of urban centers, he explores the intersections of form, light and shadow, as well as the creation of objects that proclaim logic of their own. 
Will arrived at SCAD in 2006 on a leap of faith. After spending that first year engrossed in his studies to the exclusion of all else, Will broadened his reach, collaborating with others in other SCAD disciplines to create everything from a bike co-op, to a community garden — and the first student vegetarian association — and even a proposal for a collaborative artists' space.
Upon completion of his B.F.A in painting, Will moved to New York City to work as an artist studio assistant. With daily interactions and sessions, and the multitude of museums and galleries, Will says the move proved to be a massive part of his formal education, but it actually decreased the amount of time he spent painting. 
"I realized I hadn't actually produced that much work," he says.
Rededicated to his art, Will moved back to Canada and interned himself in a tin shed behind his parents' house. He painted, trying to process his experiences and the knowledge gained over the last few years.
His output: 20 paintings that would become his graduate school application portfolio. 
"I was not bogged down with the why or how, I just did," Will says. 
The result was a Dean's Fellowship that would lead to an M.F.A. in painting and a long list of impressive honors and scholarships. Will has exhibited in the U.S. and Canada, and participated alongside international artists during SCAD's 2013 deFINE ART program.
Will collaborated frequently with colleagues across SCAD's fertile terrain of academic disciplines, enriching his artistic perspective, through which he critiqued and expanded his art. 
He pushed his art into new dimensions in the spring, when he received the commission for the 2013 SCAD Fashion Show set installation.
"What inspires me most are people with passion. At SCAD, there are so many people that genuinely love what they do, their enthusiasm is contagious," Will says.
Most recently, Will's artworks dissolve traditional boundaries of art and design. His art explores tensions between the tangible space a painting inhabits, the impact of digital technology on fabricated forms and illusionistic environments. 
By creating systems of interactivity with digital technologies, Will says his art confronts the way information is generated, transmitted and received.
"The most important thing SCAD has taught me is to have confidence in myself.  There are times I face adversity, but I just continue … to work and don't succumb to the fear," he says. "Be driven and don't quit; if it is something you really want … put everything you have into it..."
Connect with Will Penny
---
About the SCAD painting program
The SCAD painting department offers instruction in technique, contemporary art, art criticism and critical theory, providing a foundation that allows students to experiment and explore their individual voices and creative vision.
Learn more about the painting program today.