Press Release
/
Jan. 29, 2013
SCAD aTVfest honors Phylicia Rashad for outstanding television achievement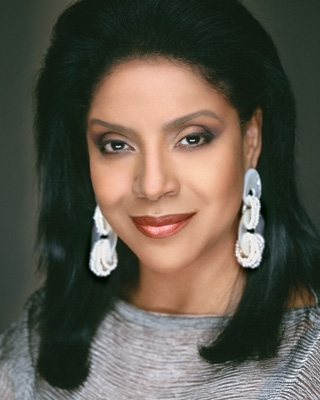 /SCAD is set to honor veteran stage and screen performer Phylicia Rashad Feb. 16, during the inaugural aTVfest./
ATLANTA, Georgia —
As part of its inaugural television festival, SCAD will honor veteran stage and screen performer Phylicia Rashad with the Outstanding Achievement in Television Award. Presentation is scheduled for Saturday, Feb. 16, at Opera, 1150 Crescent Ave.
The event is the culmination of aTVfest's three-day schedule of informative and entertaining panels, discussions, workshops and screenings, held Feb. 14-16, at SCAD Atlanta, 1600 Peachtree St. NW, and at locations throughout Midtown Atlanta.
Rashad is most widely known to television audiences for her roles as Claire Huxtable on "The Cosby Show" and as Ruth Lucas on the CBS sitcom "Cosby," for which she received a NAACP Image Award for "Best Actress in a Comedy Series." She has also been nominated for two Emmy Awards and has received two People's Choice Awards.
A respected stage actress, Rashad won Tony and Drama Desk awards for her performance in "A Raisin in the Sun," a role she later reprised on television, earning an Emmy nomination. Other Broadway credits include "Cat on a Hot Tin Roof," "Gem of the Ocean," "Blue," "Jelly's Last Jam," "Into the Woods," "Dreamgirls," "The Wiz" and "Ain't Supposed to Die a Natural Death."
Rashad's feature film credits include "Once Upon a Time When We Were Colored," "Free of Eden" with Sydney Poitier, "Loving Jezebel," "The Visit," "Just Wright" with Queen Latifah, "Frankie & Alice" with Halle Berry, "For Colored Girls," "Good Deeds" and "Gods Behaving Badly."
Among her many accolades, Rashad has also received an honorary doctorate from Morris Brown College in Atlanta and is a recipient of the Harvard University Foundation Award. The New York Women in Film & Television honored her with the Muse Award for Outstanding Vision and Achievement.
The full schedule of aTVfest events will be available Friday, Feb. 1, at aTVfest.com.
About aTVfest
Hosted by SCAD, aTVfest is an international event focused on design, creativity and innovation in television and media production. The festival brings together professionals from all spheres of content production, including broadcast, cable, Web, social media, music videos and advertising to discuss current industry trends and showcase the best work in each field.
Panel discussions, workshops, award presentations and special screenings will occur daily. Award presentations and nightly premieres will be followed by exclusive receptions that facilitate networking and development opportunities for sponsors and attendees.
For more information and to buy tickets, visit aTVfest.com.
SCAD: The University for Creative Careers
The Savannah College of Art and Design is a private, nonprofit, accredited institution conferring bachelor's and master's degrees at distinctive locations and online to prepare talented students for professional careers. SCAD offers degrees in more than 40 majors, as well as minors in 60-plus disciplines in Savannah and Atlanta, Georgia; in Hong Kong; in Lacoste, France; and online through SCAD eLearning.
SCAD has more than 20,000 alumni and offers an exceptional education and unparalleled career preparation. The diverse student body, consisting of more than 11,000 students, comes from 49 states in the U.S. and more than 100 countries. Each student is nurtured and motivated by a faculty of more than 650 professors with extraordinary academic credentials and valuable professional experience. These professors emphasize learning through individual attention in an inspiring university environment. SCAD's innovative curriculum is enhanced by advanced, professional-level technology, equipment and learning resources and has garnered acclaim from respected organizations and publications, including 3D World, American Institute of Architects, BusinessWeek, DesignIntelligence, U.S. News & World Report and the Los Angeles Times.