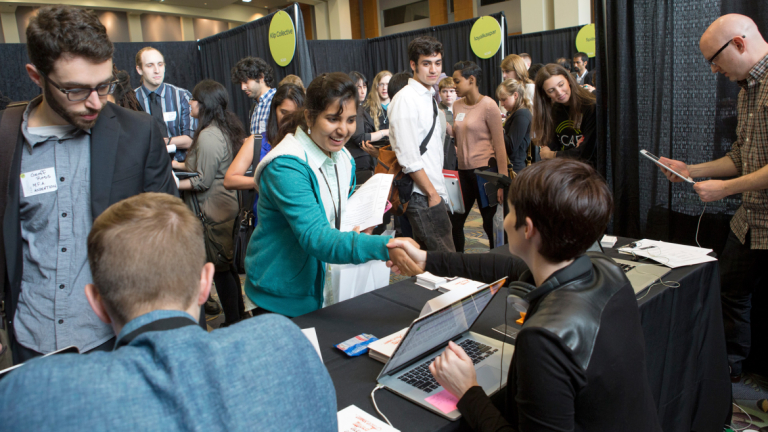 SCAD Career Fair
Every spring, hundreds of leading employers from around the world come to the SCAD Career Fair to recruit talented students and alumni for jobs, internships and freelance opportunities.
This remarkable one-day event is your opportunity to jump-start your career by meeting one-on-one with recruiters from the companies you dream of working for.
Learn more by viewing details from SCAD Career Fair 2016
Out to Launch
Out to Launch reverses the traditional career fair. Select students from a wide range of majors exhibit their work while employers choose who they want to meet and interview. About 100 exceptional students and several hundred potential employers are expected to participate. In previous years, the quality of work on display led to job offers for many students just 24 hours after meeting recruiters.