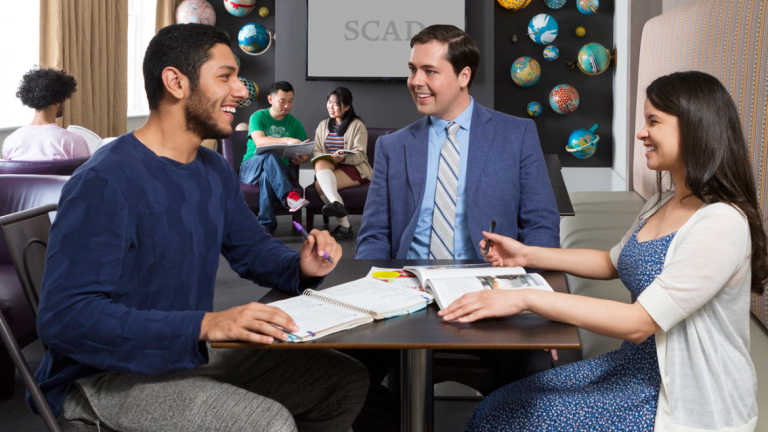 SCAD Cultural and Academic Preparation Program
New international students starting in fall quarter can arrive early and settle in to their new home in the U.S. through CAPP, a four-week pre-orientation summer program.
Program benefits
CAPP is available at SCAD Atlanta and SCAD Savannah, and includes:
Instruction in English as a Second Language and preparation for the ESL placement test
Themed coursework providing an introduction to life in the U.S.
Information about SCAD facilities and exposure to the surrounding community
Excursions to Atlanta or Savannah, Georgia, and the Ocoee River in Tennessee
Get an early start on your creative career
Students interested in participating in CAPP must first complete the online application.
After you complete the application, you will receive an email confirming your place in CAPP.
After you arrive in the U.S.
Once you arrive at SCAD Atlanta or SCAD Savannah, you must attend the mandatory orientation session Friday, July 27, 2018.
Items to bring with you:
SEVIS Form I-20
Passport
F-1 visa
Schedule
SCAD CAPP is a four-week program for both Atlanta and Savannah that begins in July and covers a variety of important topics, including public transportation, local laws, banking and more.
Accommodations
Students participating in CAPP are housed in SCAD residence halls and enjoy SCAD dining.
Cultural experience
From vibrant metropolises to outdoor adventures, CAPP participants enjoy many opportunities to explore the rich culture of the southeastern U.S.
Frequently asked questions
Find additional information about the program, including payment due dates, class locations and more.