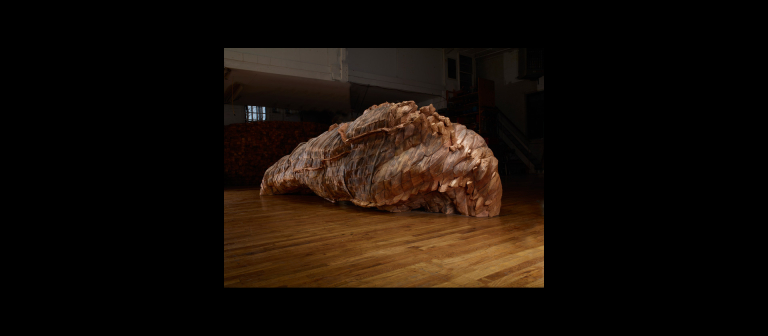 Ursula von Rydingsvard exhibition: "Shadows Remain"
Savannah, GA
601 Turner Blvd.
The SCAD Museum of Art presents a selection of cedar sculptures by artist Ursula von Rydingsvard. "Shadows Remain" consists of wall reliefs and monumental freestanding floor pieces that are at once abstract and referential, evoking forces of nature, anthropomorphic forms and utilitarian objects. These epic wood sculptures merge the architectural history and elements of the museum with the landscape just outside the gallery windows. Like archaeological relics, the works are imbued with a sense of history and emotional poignancy that speak as much to the earthly as to the divine.
Panel discussion: Friday, Sept. 20, 5 p.m.
Reception: Friday, Sept. 20, 6:30-7:30 p.m., as part of the SCAD Savannah gallery hop
The exhibition, panel discussion and reception are free for all SCAD students, faculty, staff and museum members. Open to the public with the cost of museum admission.