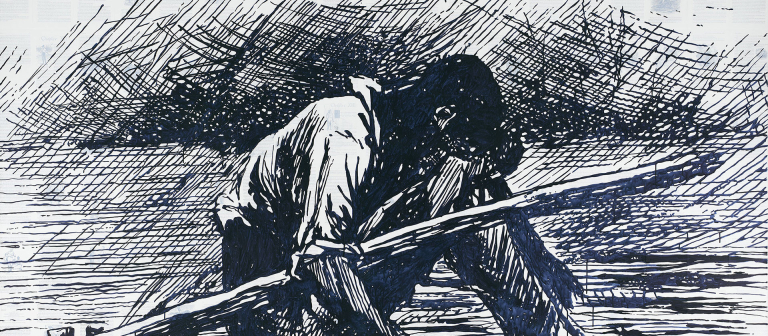 Tim Rollins and K.O.S. exhibition: 'RIVERS'
Savannah, GA
601 Turner Blvd.
The SCAD Museum of Art presents "RIVERS," an exhibition of collaborative paintings by the Bronx, New York-based artists Tim Rollins and K.O.S. (Kids of Survival). Founded by Rollins more than 30 years ago, the K.O.S. group has created paintings inspired by classic works of literature and music that can be found in the permanent collections of more than 95 museums worldwide.
In "RIVERS," the artists have selected paintings inspired by historic and literary narratives of the South including the speeches of Martin Luther King Jr.; Harriet Jacobs' "Incidents in the Life of a Slave Girl"; Mark Twain's "Adventures of Huckleberry Finn"; and W.E.B. Du Bois' "Darkwater," among others.
Additionally, a new creation was made with junior high school students at the Esther F. Garrison School of Visual and Performing Arts in Savannah, Georgia, based on Duke Ellington's ballet score for "The River." From the Bronx River to the Savannah River, Rollins and K.O.S. showcase the transcendence of these themes and their impact on the cultural fabric of the United States and beyond.
Students from the Esther F. Garrison School of Visual and Performing Arts who contributed to this work include:
Crystal Bride
Cade Cunningham
Devin Francois
Winter Jones
Savannah Jones
Edward Long
Kristina Lowry
Deshnee Mason
Jared Pacheco
Amelia Reynolds
Davis Smith
Emma Traynor
Presented as part of the 2014 deFINE ART program, Feb. 18-21
Reception: Tuesday, Feb. 18, 6-7:30 p.m.
Museum hours:
Sunday, noon to 5 p.m.
Monday, closed
Tuesday, 10 a.m. to 5 p.m.
Wednesday, 10 a.m. to 5 p.m.
Thursday, 10 a.m. to 8 p.m.
Friday, 10 a.m. to 5 p.m.
Saturday, noon to 5 p.m.
All deFINE ART lectures, receptions and events are free and open to the public.
The exhibition is free for all SCAD students, faculty, staff and museum members and open to the public with the cost of museum admission.