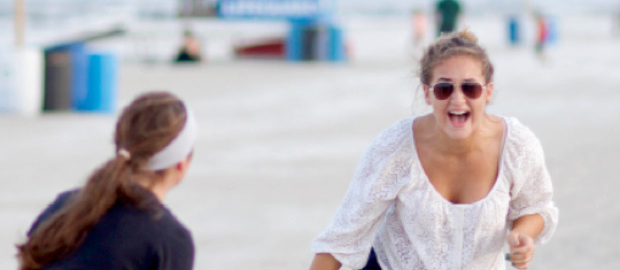 Summer Swarm
Summer Swarm is an optional orientation session for first-year students enrolled for fall quarter in Savannah. Sessions for students and parents are led by SCAD professors and staff who are dedicated to the success of our first-year students.
Students who attend Summer Swarm will have the opportunity to:
Get comfortable with SCAD and its facilities
Spend time with other first-year students and make friends
Learn their way around Savannah
Get ahead in the orientation process
Learn what to expect during their first year at SCAD
Participate in a demo foundation class
Meet with SCAD student success advisers to discuss and become comfortable with their fall class schedule
Have their SCAD ID photos taken
Talk with admission counselors for questions about financial aid and scholarships
Join in fun activities with other first-year students, including a trip to Tybee Island beach, weather permitting
For more information or to view the Summer Swarm schedule, visit SCAD's orientation Web page.