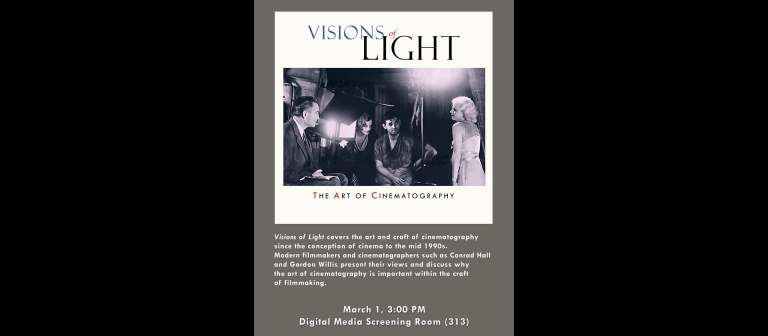 SCAD Atlanta screens historic cinema documentary
Atlanta, GA
1611 W. Peachtree St.
The documentary "Visions of Light: The Art of Cinematography" explores the art and craft of cinematography from the turn of the 20th century to the mid-1990s. Modern filmmakers and cinematographers such as Conrad Hall and Gordon Willis discuss why the art of cinematography is important to the craft of filmmaking.
The event is free and open to SCAD ID holders.
Email for more information.