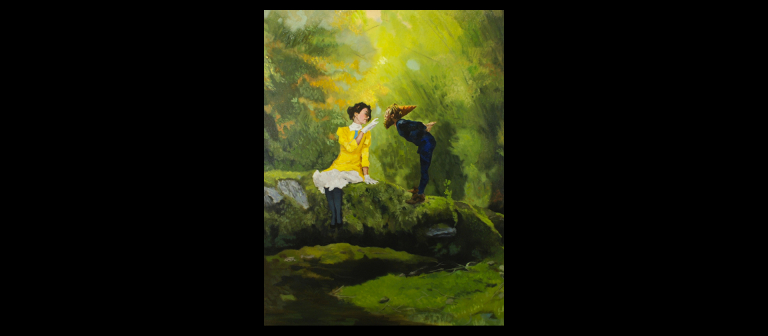 Reception for John Jeremie Faircloth exhibition: "Beautifice"
Savannah, GA
1 N. Fahm St.
The SCAD exhibitions department presents "Beautifice," an M.FA thesis exhibition of work by John Jeremie Faircloth. Faircloth presents paintings that explore a unique character, the Diminished Man, who serves as an icon and mythological metaphor of sadness, heartbreak, the inability to perform and inadequacy. He has failed to grow into maturity, a primary expectation of his female companions.
The work whimsically reflects male buffoonery as it relates to romantic and fetishized love. The paintings entice the viewer through direct visual contact with unusual characters and a field of settings, icons and magical allegories. The staged settings, the "actors," and the iconography are at times invented, and at other times borrowed. These narratives make possible the building of provocative new stories simultaneously foreign and familiar. The paintings explore both rational and irrational behavior and invite the viewer to ride along on a strange journey down the path of magical imagination¬—at once a cathartic act and an exploration of the absurd. 
The exhibition and reception are free and open to the public.