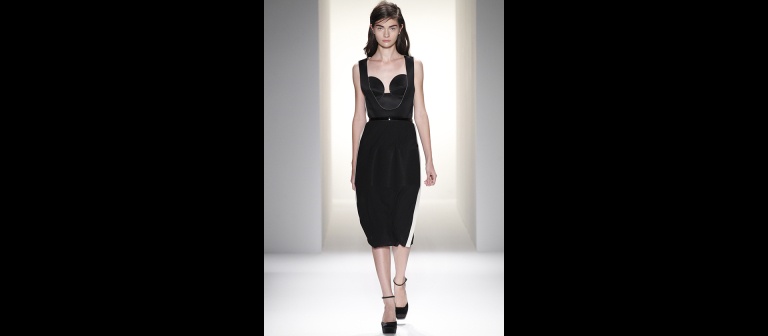 Reception for "Francisco Costa for Calvin Klein Collection"
Savannah, GA
601 Turner Blvd.
The SCAD Museum of Art presents "Francisco Costa for Calvin Klein Collection," an exhibition of designs by 2013 André Leon Talley Lifetime Achievement Award winner Francisco Costa.
Featuring 21 looks from Costa's Spring 2013 collection, as well as five garments pulled from the Calvin Klein archive, "Francisco Costa for Calvin Klein Collection" draws from an ongoing, globally driven conversation on feminine beauty, form, fabric, color and sensuality.
Continuing from fall, Costa's spring collection features hourglass silhouettes that accentuate the bust and waist. The garments on display highlight a sensuous shadow effect throughout, from the compressed draping and textural weaves to the soft palette of whites, pale yellow and blue—all paired with timeless black.
Costa's looks are complemented by a chiseled platform featuring an intricate heel innovatively crafted to reflect crushed jewelry, perfectly completing a collection that embodies the house's signature minimal yet luxurious aesthetic. 
The exhibition and reception are free with SCAD Museum of Art admission.