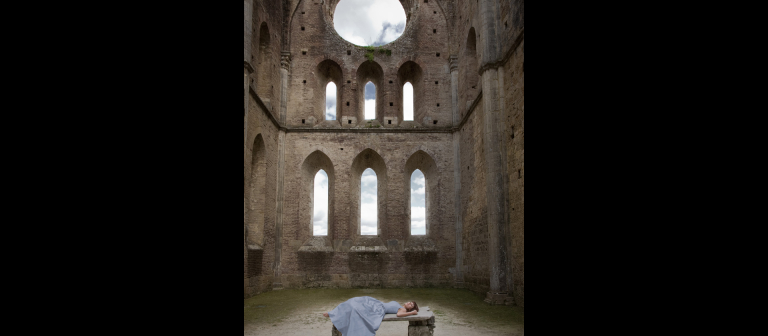 Reception for Claire Rosen photography exhibition: 'Reverie'
Savannah, GA
601 Turner Blvd.
"Reverie" features recent photographs by SCAD alumna Claire Rosen (B.F.A. photography, 2006), who was selected as one of Forbes Magazine's "30 Under 30" in the category of Art & Design in 2012. The artist constructs theatrical, dream-like settings inspired by her fascination with fairy tales, folklore and mythology. Enchanting and surreal, Rosen's photography entices the viewer into a realm of reverie. This exhibition debuted during deFINE ART 2013 and marks this intriguing young artist's first solo presentation at SCAD.
Museum hours:
Sunday, noon to 5 p.m.
Monday, closed
Tuesday, 10 a.m. to 5 p.m.
Wednesday, 10 a.m. to 5 p.m.
Thursday, 10 a.m. to 8 p.m.
Friday, 10 a.m. to 5 p.m.
Saturday, noon to 5 p.m.
The exhibition and reception are free for all SCAD students, faculty, staff and museum members. Open to the public with the cost of museum admission.