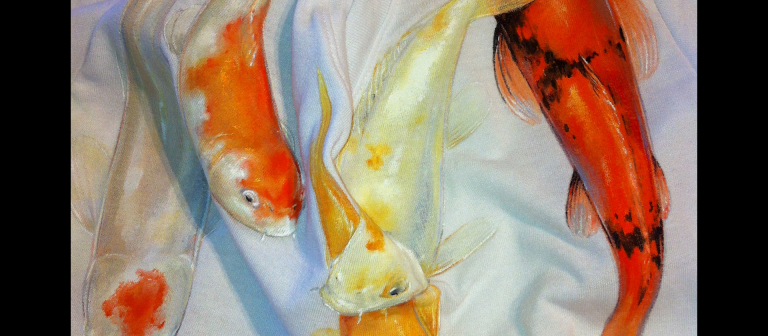 Reception for 18th annual 'Bridge' exhibition
Savannah, GA
668 Indian St.
The 18th annual "Bridge" exhibition represents a connection the Chinese Painting class built between the West and East. Twelve students created the works on display during the fall quarter of 2013 in a 10-week study in Chinese painting.
Each student has a different background, major or artistic skill level and starts as a beginner learning new media, tools and concepts. The Chinese Painting class introduces Oriental subjects that lend themselves to traditional Chinese painting techniques, where the variation in ink, color and texture are all achieved by the Chinese brush stroke.
Additionally, there is an introduction to the history and philosophy of Chinese culture, helping students to understand and develop Chinese painting techniques. Furthermore, students are encouraged to combine Western and Eastern art to create new, personal artwork.
Gallery hours: Monday-Friday, 9 a.m. to 5 p.m.
Two Josh Yu Chinese Painting Scholarship recipients will be announced during the opening reception.
The exhibition and reception are free and open to the public.