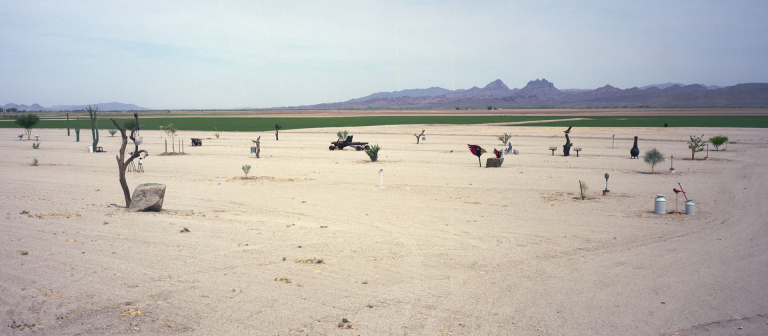 Rebecca Nolan exhibition: 'American Byway: Selections from US Highway 80'
Savannah, GA
320 E. Liberty St.
The SCAD exhibitions department presents "American Byway: Selections from US Highway 80," a solo exhibition by SCAD professor and photography chair Rebecca Nolan. This body of work focuses on elements of the bypassed areas of rural America from coast to coast. Highway 80 is an interstate that was made obsolete due to construction of the modern freeway. Subsequently, the townships and various populated areas along this route have been neglected. Nolan's understated photos capture delicate elements of a time and places passed by, remains of an America seemingly so far gone, yet still so near.
Reception: Friday, Feb. 21, 5-7 p.m.
Presented as part of deFINE ART 2014, Feb. 18-21
Gallery hours:
Monday-Friday, 9 a.m. to 5:30 p.m.
Saturday, 10 a.m. to 5 p.m.
Sunday, 1-4 p.m.
The exhibition and reception are free and open to the public.