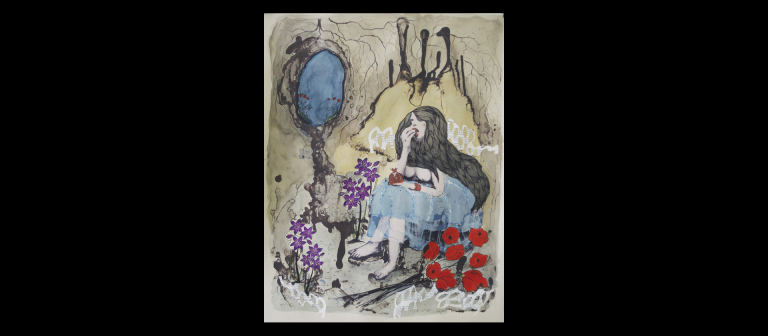 'Pretty in Ink' printmaking exhibition
Atlanta, GA
1600 Peachtree St.
The SCAD exhibitions department presents "Pretty in Ink," recent prints and works on paper from the SCAD printmaking department. The theme of the exhibition is the dynamism and originality of the work being created by women in the printmaking departments at SCAD, and includes two instances of collaborations of women and men: the artist's book on loan from the ACA Library created by Alison Batley and Aaron Brown; and the Jason Kofke project printed by Straw Hat Press (alumni Ashley Schick, Laura Cleary and Shaun McCallum.)
The exhibition features professors Deb Oden, Eun Sook Lee and Cynthia Lollis alongside printmaking alumni and current graduate students. "Pretty in Ink" displays their broad variety of artistic approaches, from traditional printmaking techniques of etching and lithography, to more experimental practices that include sculptural installation and conceptual artists' books. 
Works by: Alison Batley, Elizabeth Castaldo, Bora Choi, Laura Cleary, Cynthia Lollis, Eun Sook Lee, Carla Aaron-Lopez, Deb Oden, Lucha Rodriguez, Ashley Schick and Freda Sue.
Reception: Thursday, Oct. 3, 7-8 p.m.
Gallery hours: Monday-Friday, 8:30 a.m. to 5:30 p.m.
The exhibition and reception are free and open to the public.