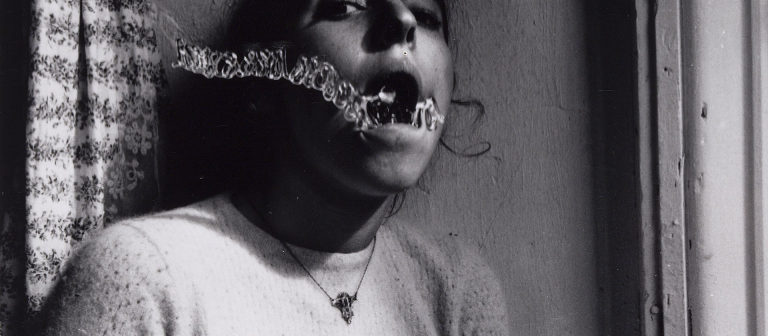 'Girl: Continued… The Legacy of Francesca Woodman'
Savannah, GA
601 Turner Blvd.
The SCAD Museum of Art presents "Girl: Continued…," the first exhibition in a series that highlights a work from the permanent collection by an artist whose influence has greatly impacted the artistic practices of SCAD professors and alumni.
In this instance, the late yet extremely influential American photographer Francesca Woodman's photograph "Self-portrait Talking To Vince" serves as a focal point presented alongside seven SCAD artists' pieces. This curatorial approach showcases Woodman's legacy and her impact on future generations of photographers. The exhibited photographs share a kinship with Woodman's ethereal style and her haunting manipulation of the female body in both portraiture and self-portraiture.
Artists include:
Deanne Andrus, M.F.A., photography, 2013, B.F.A., photography, 2010
Sandrine Arons, M.F.A. photography student
Lauren Hughes, B.F.A., photography, 2010
Tobia Makover, M.F.A., photography, 2001
Jaclyn Cori Norman, professor of photography, M.F.A., photography, 1995
Sandra-Lee Phipps, professor of photography
Chasity West, B.F.A., photography, 2011
Presented as part of the 2014 deFINE ART program, Feb. 18-21
Reception: Tuesday, Feb. 18, 6-7:30 p.m.
Museum hours:
Sunday, noon to 5 p.m.
Monday, closed
Tuesday, 10 a.m. to 5 p.m.
Wednesday, 10 a.m. to 5 p.m.
Thursday, 10 a.m. to 8 p.m.
Friday, 10 a.m. to 5 p.m.
Saturday, noon to 5 p.m.
All deFINE ART lectures, receptions and events are free and open to the public.
The exhibition is free for all SCAD students, faculty, staff and museum members and open to the public with the cost of museum admission.