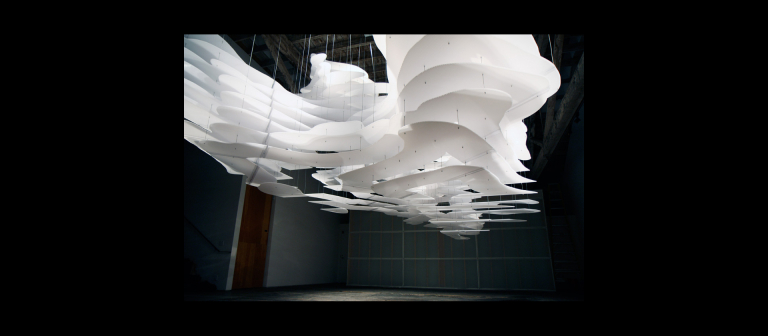 Kendall Buster exhibition: "New Growth: Stratum Field"
Saturday, Oct. 29, 2011-Sunday, June 3, 2012
Savannah, GA
601 Turner Blvd.
Commissioned by SCAD for the debut of the SCAD Museum of Art, New Growth: Stratum Field is a site-specific sculptural installation designed and constructed to converse with the resonant features of museum's new 290-foot south-facing gallery. Recalling the artist's most iconic structural forms, this work explores biological architecture in all its many incarnations.