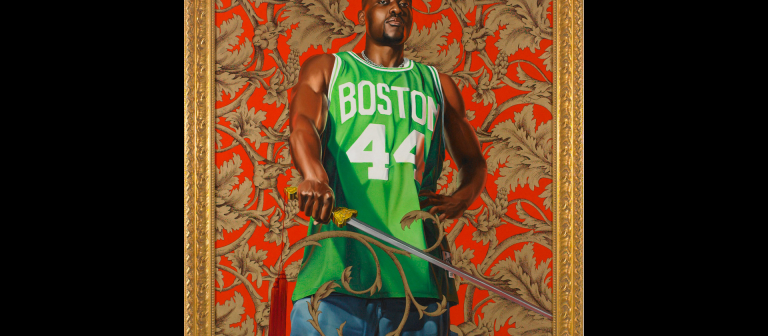 Kehinde Wiley exhibition: "Selected Works"
Savannah, GA
601 Turner Blvd.
Los Angeles native and New York-based visual artist Kehinde Wiley has firmly situated himself within art history's portrait painting tradition. As a contemporary descendent of a long line of portraitists - including Reynolds, Gainsborough, Titian, Ingres, and others - Wiley engages the visual rhetoric of the heroic, powerful, and sublime in his representation of young men of color.
Wiley earned his M.F.A. from Yale University in 2001. His work has been the subject of exhibitions worldwide and is in the permanent collections of numerous museums including the Metropolitan Museum of Art, New York; the Studio Museum in Harlem; the Denver Art Museum; the Los Angeles County Museum of Art; The Hammer Museum, Los Angeles; the Walker Art Center, Minneapolis; the High Museum, Atlanta; the Columbus Museum of Art; the Phoenix Art Museum; the Milwaukee Art Museum and the Brooklyn Museum, New York.