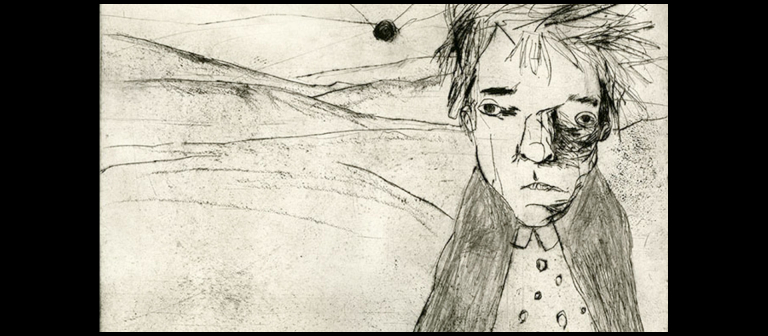 Submissions due for SCAD Drawing Works exhibition: 'Ideation/ Exploration/ Expression'
Savannah, GA
1 N. Fahm St.
PURPOSE/STATEMENT
The function and use of drawing is more varied now than ever before. This exhibition highlights drawing as a fundamental language in all creative fields. The act of drawing can be used to develop, plan and implement ideas, respond to experiences and create expressions. From quick sketches in journals to meticulously developed full-size renderings, Drawing Works celebrates the processes, the materials (traditional, digital and unconventional) and, above all, the flexibility the language of drawing offers to all.
ENTRANCE REQUIREMENTS
Open to all SCAD Savannah, SCAD Atlanta and SCAD Hong Kong undergraduate students in all majors.
Submit one to three images of any size for jury review. All drawing forms, mediums, styles and formats will be considered, including but not limited to sketchbooks, computer-generated drawings, working drawings, illustrations, fine art, storyboards, installations, prints, quick sketches, conceptual, mechanical, digital media, idea development, sculptural, graphic and technical — all works that define and redefine the drawing process.
Images of drawings are to be emailed in a PowerPoint presentation to Jackie Hunter and should read "Drawing Works" in the subject line. The email text should provide the artist's name, contact information and major/minor.
Each PowerPoint image should include the following information: artist, contact information, major/minor, title of work, medium, dimensions and artist price.  Please note if your work is digital and should be exhibited on an LCD screen. Both hard copy (ready to hang) and digital submissions will be exhibited.
Work submitted must have been created while at SCAD.
AWARDS JUROR
[PENDING]
AWARDS
Best in Show, Ideation: $500
Best in Show, Exploration: $500
Best in Show, Expression: $500
TIME LINE
Digital submissions to Jackie Hunter: Friday, Jan. 31
Notification of inclusion: Friday, Feb. 7
Delivery of accepted physical works: Feb. 20-21
Deliver to exhibitions storage
102 E. Lathrop Ave.
Attn: Michael Runnels, registrar
Exhibition:
Fahm Hall Gallery
1 N. Fahm St.
Feb. 28-March 22
Lecture by juror:
Alexander Hall auditorium
Friday, Feb. 28, 5 p.m.
Reception and award announcements:
Fahm Hall Gallery
Friday, Feb. 28, 6-8 p.m.
Sponsored by the School of Foundation Studies, the drawing minor and the SCAD exhibitions department