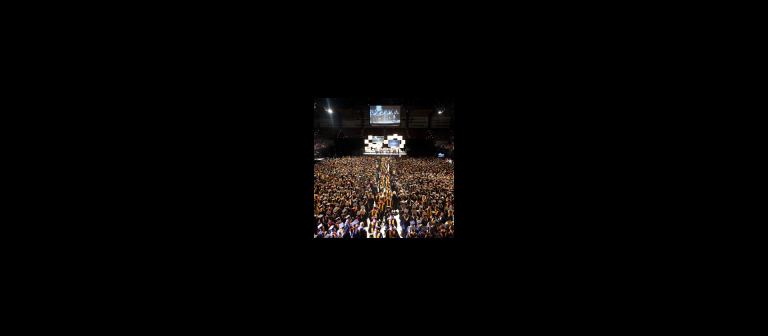 Fall Commencement 2013 — Savannah
Celebrate the newest SCAD alumni at the university's inaugural fall commencement ceremony.
As at spring commencement, a distinguished guest will share insights and wisdom with new alumni. Speakers in recent years include James Cromwell, Whoopi Goldberg, Glenn Close, Vogue editor-at-large André Leon Talley, Metropolitan Museum of Art Director Philippe de Montebello, playwright Edward Albee and movie critic Joel Siegel.