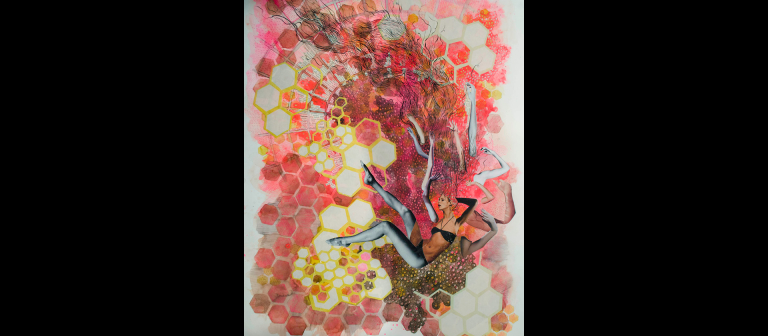 Elizabeth Castaldo exhibition: "Sensual Metamorphosis"
Atlanta, GA
1545 Peachtree St.
In her thesis exhibition, M.F.A. printmaking student Elizabeth Castaldo explores the human relationship with nature in the context of the female body as a personification of nature. The exhibition features Castaldo's recent work in printmaking, mixed media on paper and book arts.
"Sensual Metamorphosis" depicts the female form involved in an unclear transformation; the bodies exist on the cusp of creation and destruction, drawing a parallel between the conflicts of the human psyche and the entropy of nature. The imagery lies in an ambiguous space that contributes to a feeling of loss, self-destruction and chaos, but ironically has an atmosphere of beauty, emphasizing the powerful feminine qualities of creation and sexuality.
The duality serves to blur the lines between nature and body, and the deconstructed figures begin to transform into new, mysterious organisms with their own sense of sensuous beauty.
Castaldo's work has been exhibited at local galleries in Atlanta, Georgia, and is part of SCAD's permanent collection.
Reception: Friday, Aug. 16, 6-8 p.m.
Gallery hours: Tuesday-Friday, 1-6 p.m.
The exhibition and reception are free and open to the public.