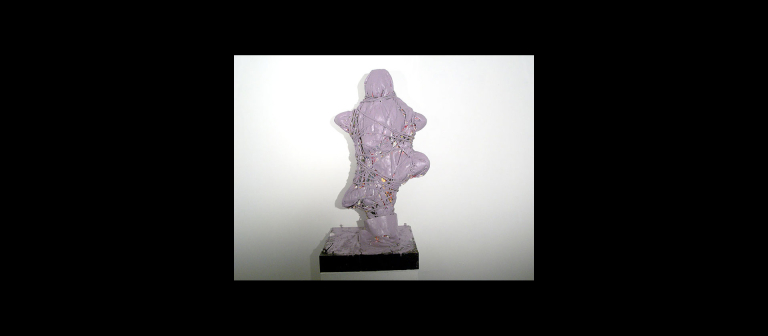 Charles Parham painting exhibition: 'Hybrid Realities'
Atlanta, GA
1545 Peachtree St.
In his thesis exhibition, "Hybrid Realities," M.F.A. painting student Charles Parham will showcase 15 three-dimensional paintings based on aloe vera plants. The exhibition will demonstrate improvisational and imaginative uses of many nontraditional materials such as plastics, wire, foams and fabrics, all of which will serve as substitutes for the traditional painting medium.
The abstracted plant formations range from 4 feet to 8 feet high, creating an overwhelming presence. The installation will suggest a virtual forest of the oversized hybrid entities, allowing the viewer to experience them from various vantage points by walking though the exhibition. Moreover, the viewer will be surrounded by the works, which will challenge the way in which exhibitions are viewed and experienced. "Hybrid Realities" also speak to the human condition as each plant serves as a metaphor for emotions and states of being.
Reception: Oct. 18, 6-8 p.m.
Gallery hours: Tuesday-Friday, 1-6 p.m.,
The exhibition and reception are free and open to the public.