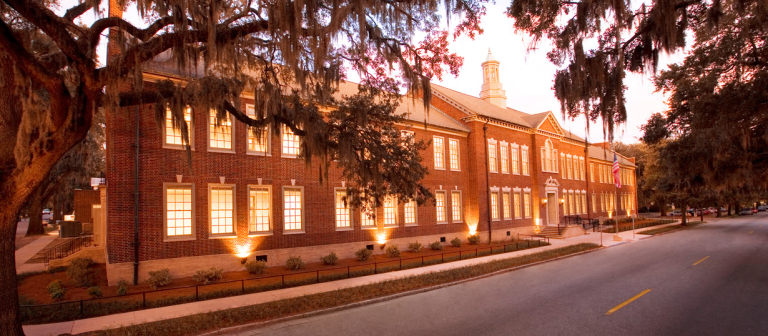 The Big Think: A Curious Evening with Faculty
Savannah, GA
1810 Bull St.
Join three liberal arts professors as they discuss literature, new media writing and public art.
"But I'm Really a Size 2: Consumer Review Culture and the Maternal Body"
Professor Kate Newell considers consumer reviews of clothing as a form of self-writing, similar to more popularized genres of blogging and autobiography.
"Public Art and Art Publics"
Professor Susan Falls explores some familiar, and some not-so-familiar, public art works that are talking to each other and to us here in Savannah. She will present a series of photos taken with SCAD fibers professor Jessica Smith.
"Conceptualizing Grace and Flannery O'Conner: An Interview with Sister Loretta Costa"
Professor Nicol Nixon Augusté examines the concept of grace in Flannery O'Connor's life through the eyes of Sister Loretta Costa, a close friend of the prolific writer. Costa reveals O'Conner's supernatural ability to understand grace within the context of her physical pain and suffering, her calling as a writer and her commitment to Catholicism.
The event is free and open to the public.