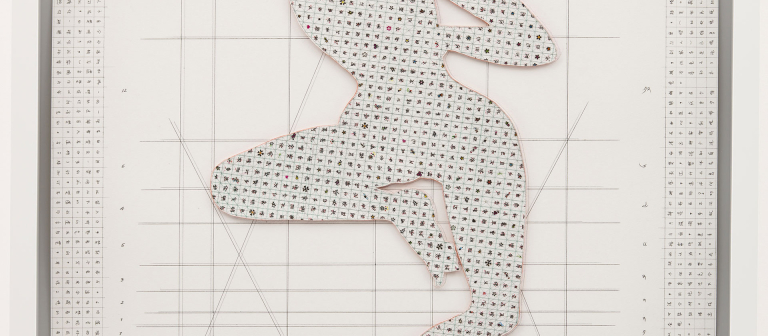 Artist talk for Gonkar Gyatso exhibition: 'Meditations on Irony'
Hong Kong,
292 Tai Po Road
SCAD presents "Meditations on Irony," a solo exhibition by Tibetan-born, British artist Gonkar Gyatso that illuminates his practice of interweaving traditional Buddhist iconography with the detritus of pop culture.
Exploring themes of identity, hegemony, globalization and hybridity, the exhibition features prints, posters and sculptural works from 2006-present, which have been constructed with thousands of stickers, paper collage and logos. Gyatso's usurpation of our media-saturated environments and repetitive use of the Buddha illustrate his interest in ubiquity and accessibility. What once was "white noise" becomes a cacophony of carefully composed images, beautifully constructed into an iconographic form or word.
Presented as part of the 2014 deFINE ART program, Feb.18-21
Gallery hours: Monday-Friday, 8:30 a.m. to 5:30 p.m.
The exhibition, artist talk and reception are free and open to the public.