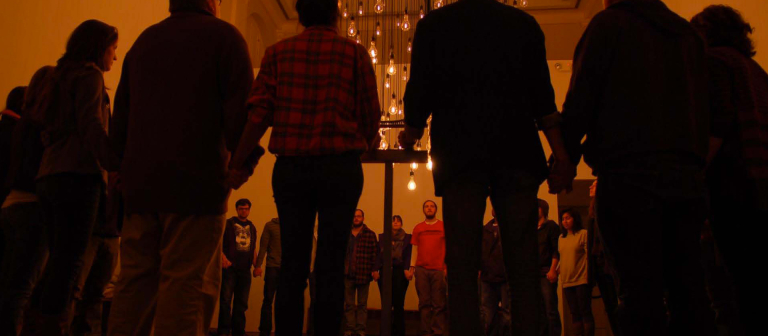 Art history professors host part two of 'Interactive Graces' panel series
Savannah, GA
601 Turner Blvd.
"The Monkey in the Machine and the Machine in the Monkey" is part two of the two-part panel series "Interactive Graces," led by art history professors Timothy Jackson and Christoph Kleutsch.
The "Interactive Graces" series includes two panel discussions offering analysis and interpretation of human and machine interactions in contemporary art and culture. Jackson and Kluetsch will discuss these ideas, which stemmed from their viewing of filmmaker Adam Curtis' 2011 BBC documentary series "All Watched Over by Machines of Loving Grace." These panels will explore whether technology has failed to liberate humanity or has inspired a reductionist form of consciousness, thus producing a distorted and simplified representation of our world.
The two-part series will include a screening of excerpts from each of the three films in the documentary series, a dialogue between Jackson and Kluetsch, and an open discussion with the audience.
The event is free and open to all SCAD students, faculty and staff with valid SCAD ID.