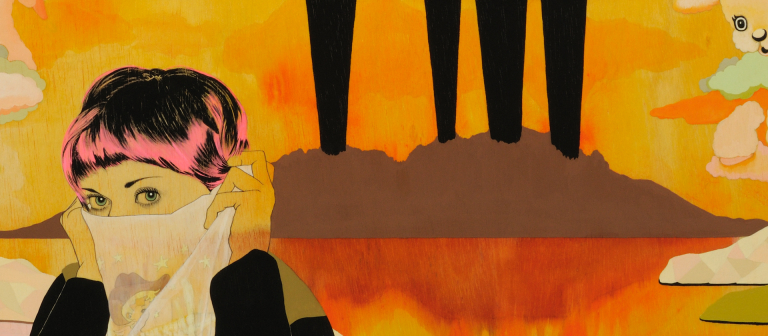 Ann-Marie Manker exhibition in Savannah: "Candy Coated"
Savannah, GA
320 E. Liberty St.
In her illustrative paintings and works on paper, artist and SCAD Atlanta foundation studies professor Ann-Marie Manker positions the female figure in fantastical landscapes that convey personal, political and psychological narratives. Manker mines the tropes of adolescent girlhood and employs pastel hues, stuffed animals and lacey ornamentation that belie their darker implications. Melding notions of desire and sexuality with references of destruction and war, Manker creates what she describes as "a fantasy world where it is safe to live dangerously."
Presented as part of the 2012 deFINE ART program
Artist talk: 1 p.m., Friday, Feb. 24
Reception as part of the deFINE ART gallery hop: 6:30-8 p.m., Friday, Feb. 24
Gallery hours:
9 a.m. to 5:30 p.m., Monday through Friday
10 a.m. to 5 p.m., Saturday
1-4 p.m., Sunday
Exhibition, artist talk and reception are free and open to the public.