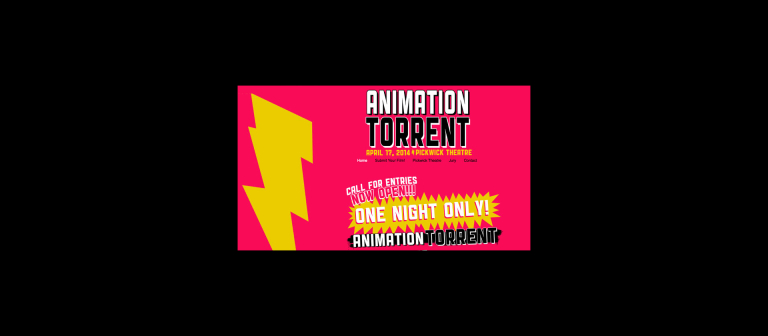 Animation Torrent animation shorts festival call for entries
Three hours of fresh and alternative animation will take over the Pickwick Theatre in Park Ridge, Illinois, April 17, during the inaugural screening of Animation Torrent.
Submissions will compete for Best Student Short, Best in Show and Audience Award and winners will be determined by an esteemed jury of animation greats including:
Oscar nominee and hand-drawn icon Bill Plympton
Oscar nominee and stop-motion sensation PES
Newgrounds.com founder and The Behemoth cofounder Tom Fulp
Winners in each category will receive awards from festival sponsors.
Submit your entry before Dec. 2 and pay only $15 to enter. Submit Withoutabox and pay just $10. Entries submitted by Jan. 6 are $20 and you can enter right up until the final deadline Feb. 3 for $25.
Get all the details at the festival website and connect with Animation Torrent on Twitter and Facebook.