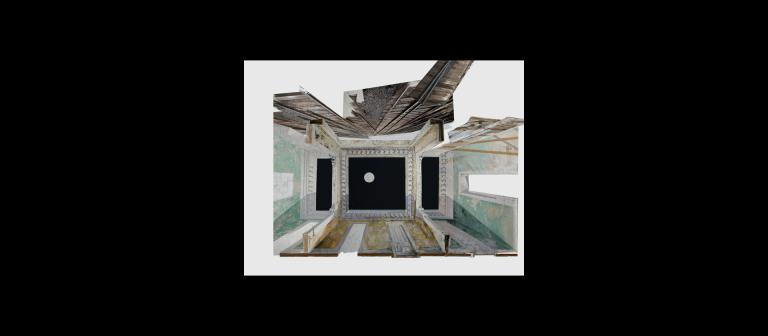 Adam Cvijanovic exhibition: "Reconstruction"
Savannah, GA
601 Turner Blvd.
The SCAD Museum of Art has commissioned "Reconstruction," a site-specific painting installation by artist Adam Cvijanovic, a Distinguished Visiting Professor to the painting department at SCAD Savannah in 2009.
Deeply inspired by the museum as well as the history and landscapes of Savannah during his numerous trips to the area, Cvijanovic has created a surrealistic representation of an extruded "old Savannah" house.
Three partial landscapes—a cotton field, railroad tracks and the night sky—appear through the distorted rooms collectively combined and reconstructed into what the artist calls "a memory house." The title of the piece also refers to the time period after the Civil War, and the work merges a darker past with what the artist describes as "Savannah at this moment—a wistful, romantically melancholy present."
Covering the walls and ceiling of the museum's atrium, "Reconstruction" offers an immersive, transformative and transfixing environment.
Reception: Friday, June 28, 6:30-8 p.m.
The exhibition is free with SCAD Museum of Art admission.