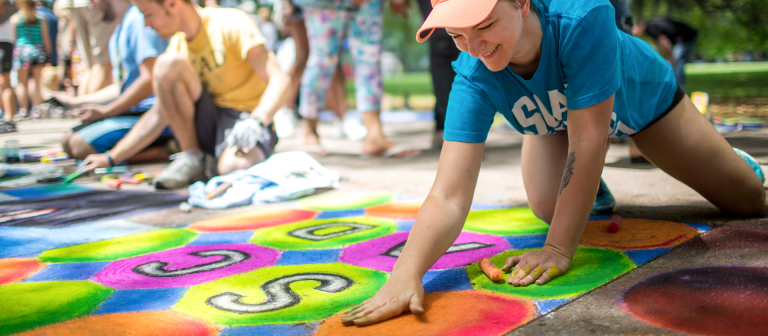 Discover the charm of Savannah at SCAD Spotlight Day during the SCAD Sidewalk Arts Festival
Savannah, GA
342 Bull St.
Explore SCAD Savannah at SCAD Spotlight Day — where you and your family can learn about the university's award-winning degree programs, tour academic spaces and experience student life. At this event, you'll also be able to attend the SCAD Sidewalk Arts Festival, where SCAD students, alumni and high school students create colorful chalk masterpieces and compete for coveted prizes in a tradition that's nearly as old as the university itself.
You will also be able to meet with admission advisers who will answer questions regarding the application process, financial aid, scholarships and more.
This event is free and open to prospective students.