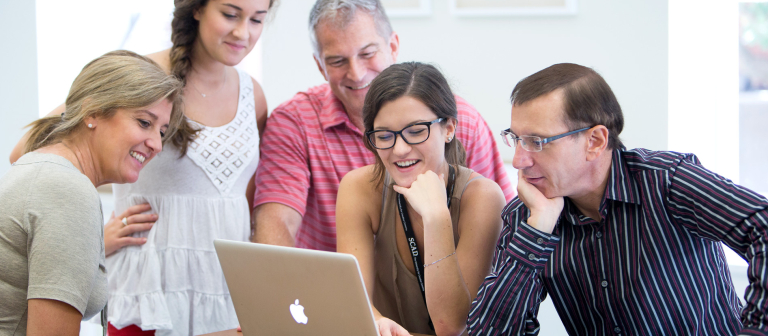 Discover innovative degree programs available online through SCAD eLearning at virtual SCAD Day
Join this virtual SCAD Day event to learn more about SCAD eLearning, the university's award-winning collaborative online environment. Take a one-on-one virtual tour with a SCAD professor and discover how SCAD eLearning programs can launch your creative career to the next level.
Students in eLearning courses are instructed by the same renowned faculty members who teach students at the university's four locations around the globe and have access to cutting-edge technology and vast digital resources. Career preparation is woven into every fiber of the university and leads SCAD graduates to unparalleled professional success. According to a recent study, 98 percent of Spring 2016 SCAD alumni were employed, pursuing further education or both within 10 months of graduation. 
This event is free and open to prospective students. For more information, email the SCAD admission department at admission@scad.edu or call 912.525.5100.