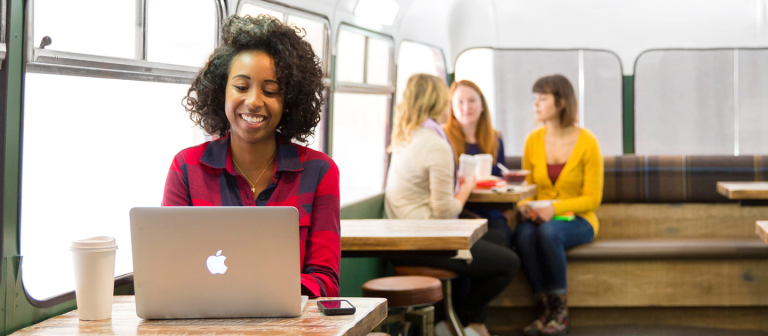 Discover SCAD from your computer at eLearning open house
Join SCAD faculty for a virtual open house and learn more about the innovative online programs offered at The University for Creative Careers.
Prospective students are invited to participate in a spotlight event about SCAD eLearning and the pre-college SCAD eStar program. Students may take a one-on-one virtual tour with a SCAD faculty member and learn how eLearning programs are tailored to meet their needs.
High school students ages 16 and older may be eligible for admission to joint enrollment and eStar on a part-time basis, putting them on the fast track to earning college credit and a creative degree at SCAD.
Students in eLearning courses are instructed by the same renowned faculty who teach students at the university's four locations around the globe. Online students also have access to cutting-edge technology and vast digital resources, including talks by visiting artists and designers in the Virtual Lecture Hall, expansive electronic library archives and more.
The event is free and open to prospective students. For more information, email the SCAD admission department at admission@scad.edu or call 912.525.5100.