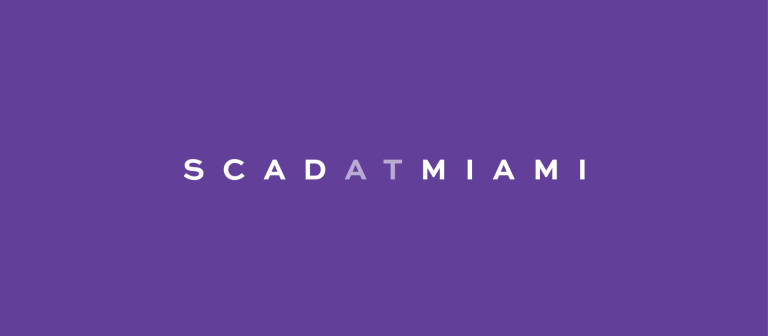 Network with fellow alumni during SCAD AT MIAMI meet and greet
Untitled, Miami Beach
Ocean Drive and 12th Street
Join SCAD for a guided tour of SCAD AT MIAMI exhibitions.  Explore Carlos Cruz Diez's "Chroma," SCAD alumni artists work featured at the SCAD Art Sales booth and gather for a night of networking. Sign up today.
Email Debra Pierce, industry and alumni engagement manager, at dpierce@scad.edu with questions.
This event is held in conjunction with SCAD AT MIAMI, a five-day celebration of contemporary art and creative education featuring the traveling exhibition "Chroma" by Carlos Cruz-Diez and work by SCAD alumni Christopher Paul Dean (M.F.A., sculpture, 2016), Cory Imig (B.F.A., fibers, 2008) and Britt Spencer (professor of illustration; M.F.A., painting, 2011; B.F.A., illustration, 2005). "Chroma" is presented in collaboration with Articruz and the Cruz-Diez Art Foundation. SCAD is the official university partner of Untitled, Miami Beach.