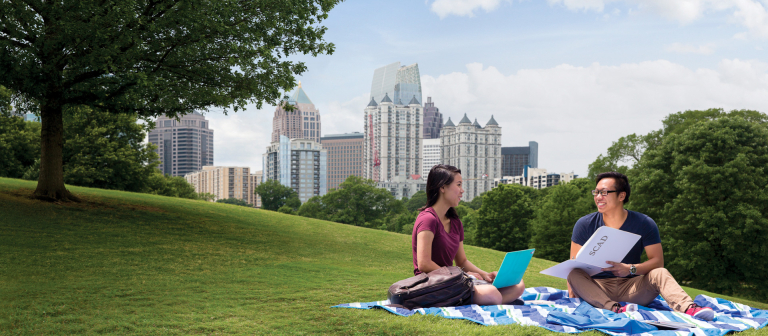 Learn more about creative opportunities online at SCAD eLearning graduate virtual chat
Prospective graduate students are invited to participate in a chat about the renowned graduate programs at The University for Creative Careers.
SCAD graduate student alumni have gone on to thrive in careers at Fortune 500 companies, launch their own entrepreneurial endeavors, and become leaders in art and design.
Participants will also tour a live online classroom. After the chat, admission representatives will be available to answer questions on admission guidelines and scholarship opportunities.
Students in SCAD eLearning courses are instructed by the same world-class faculty members who teach at the university's four on-ground locations. Online students also have access to cutting-edge technology and vast digital resources, including talks by visiting artists and designers in the Virtual Lecture Hall, expansive electronic library archives and more.
The event is free and open to prospective students.