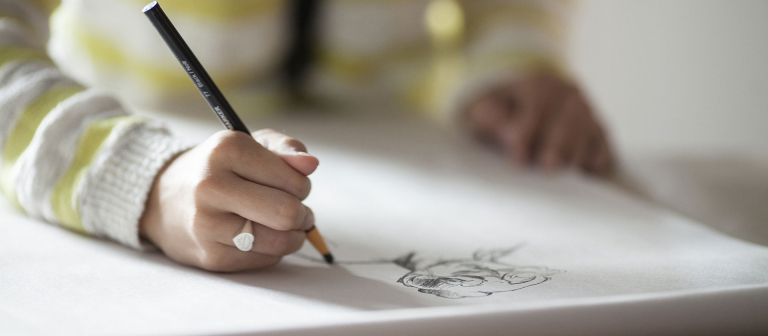 Refine your art expertise with Drawing and Design Center workshops
Hong Kong,
292 Tai Po Road
Sharpen the skills you need to ace your foundation studies classes at these faculty-led workshops.
Four 30-minute workshops will be held during a two-hour period. After each workshop, students may rotate to another or repeat exercises as needed.
Value and the figure | Room 508
Practice using chiaroscuro to portray mass, volume, form and texture with Thomas Dang Vu (B.F.A., painting, 1994).
Creative thinking strategies | Room 121
Join illustration professor Xavier Pick to explore a variety of useful ideation techniques such as mind mapping, journaling and more.
Mold making and casting | Room 419
Join foundation studies professor Meredith Lear to learn a traditional approach to silicon mold making and how to mold with a wide range of casting materials and techniques.
Documenting your work | Room 203, green screen
Look into best practices to capture and present 2-D and 3-D artwork with Adam Kuehl (M.F.A., photography, 2014; B.F.A., photography, 2005). Bring a piece you'd like to document.
This event is free and open to SCAD students.
Email Chris Revelle at crevelle@scad.edu for more information.