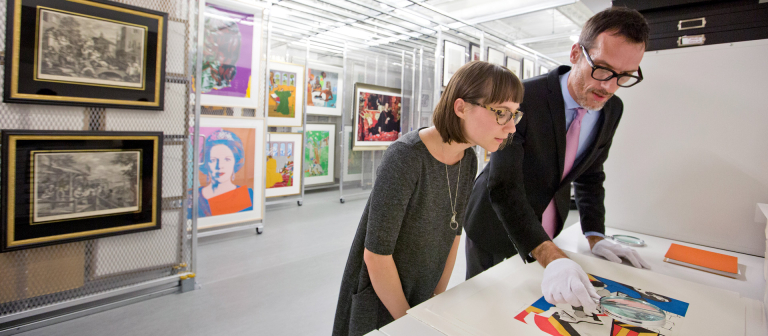 Go behind the exhibitions at 'The Business of Museums'
Savannah, GA
601 Turner Blvd.
Hear how SCAD Museum of Art staff members bring remarkable exhibitions to life at this quarterly panel discussion.
Panelists include Kari Herrin, executive director of SCAD Museums and Exhibitions; Sean McGee, director of museum operations; Megan Tatom, director of university projects; Ben Tollefson, assistant curator of SCAD Exhibitions; and Jessie Ward, collections manager for the SCAD Museum of Art. Professor Chance Farago will moderate.
This series, facilitated by the business design and arts leadership program, is free and open to SCAD students and faculty. Watch from across the globe via SCAD Virtual Lecture Hall.
For more information, contact professor Patrick A. Kelsey at pkelsey@scad.edu or 912.525.6228. To schedule a docent-led tour before or after the panel discussion, contact Alison Tinsdale, museum coordinator, at atinsdal@scad.edu or 912.525.5239.