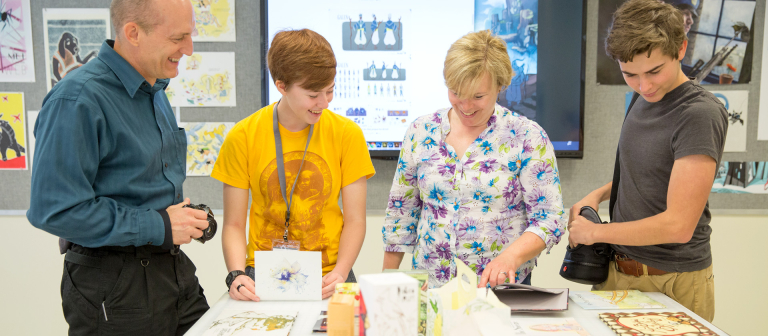 Get a glimpse of student life in the vibrant city of Savannah during SCAD Workshop Day
Savannah, GA
342 Bull St.
Prospective undergraduate students and their families are invited to SCAD Workshop Day to experience student life, learn about academic programs and tour the university's artfully repurposed academic buildings, interwoven in the largest National Historic Landmark District in the U.S. During the day's events, prospective students will create their own work during a hands-on drawing workshop while their families discover Savannah. Workshop participants will learn the techniques and approaches to using contour lines to create drawings that express volume and weight. Come and learn the power of the line!
After the scheduled activities, meet with advisers to ask questions about the application process and enrollment at SCAD.
This event is free and open to prospective students and their families.