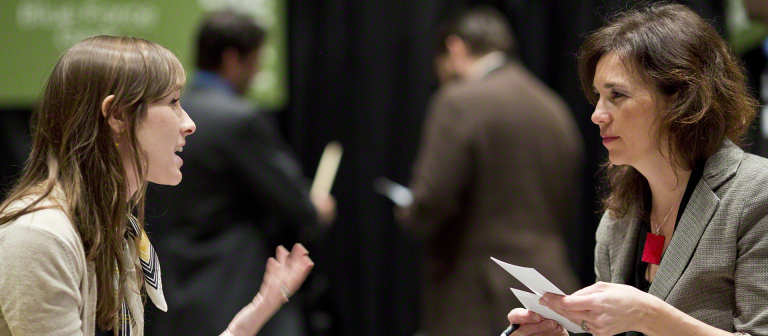 Careers take off at Out to Launch senior, graduate student showcase in Atlanta
Atlanta, GA
1600 Peachtree St.
Thursday, May 7, 5:30-8:30 p.m. – Student Showcase
Friday, May 8, 9:30 a.m. to noon – Keynote speaker and industry panel
SCAD Atlanta's annual senior and graduate student showcase Out to Launch reverses the traditional career fair. Select students from a wide range of majors exhibit their best work while employers choose who they want to meet and interview.
About 100 exceptional students and several hundred potential employers are expected to participate. In previous years, the quality of work on display led to job and internship offers for many students just 24 hours after meeting recruiters.
Register to attend as an employer.