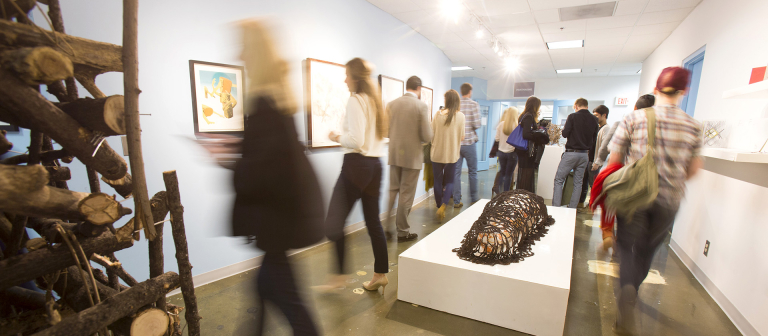 Explore exceptional work at the SCAD Atlanta gallery hop
Atlanta, GA
1600 Peachtree St. NW
SCAD invites students, professors, staff and the community to attend a selection of the latest exhibitions at the following locations:
Gallery See
katherine sandoz (M.F.A., painting, 2005, M.F.A. illustration, 1998) – "tahoe hybrids"
Trois Gallery
Jarrett Christian, M.F.A. photography student – "From Terminus"
Gallery 1600
Craig Frazier – "Drawing It Out"
An artist talk with Frazier will take place 6-7 p.m., fourth floor, Building C.
Refreshments will be provided.
The event is free and open to the public.
Learn more about SCAD exhibitions and the SCAD Museum of Art.