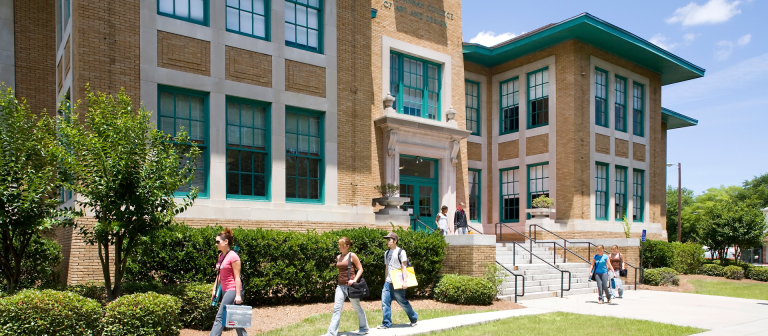 2014 Foundation Studies Portfolio Award Exhibition recognizes outstanding student work
Savannah, GA
312 E. 37th St.
The purpose of this annual exhibition is to acknowledge and recognize outstanding student work in the foundation studies program. An exemplary portfolio would include some combination of design (2-D, 3-D, color theory) and drawing.
Dates for submitting work at Wallin Hall, second floor:
Friday, Jan. 31, 1-5 p.m.
Friday, Feb. 7, 1-5 p.m.
Awards and prizes
The 10 finalists each will receive a $100 Ex Libris voucher. One finalist will be selected as the overall winner and will receive a tuition scholarship for one class for a subsequent quarter at SCAD.
Additionally, the finalists may also have the opportunity to receive Purchase Awards from the foundation studies department for the department's permanent collection. To be eligible for a Purchase Award, the student will need to indicate on the entry form that the work may be considered for Purchase Awards.
Contact
Professor Jeffrey Hicks, Wallin Hall, Room 209
Reception
Friday, Feb. 21, 1 p.m.
The exhibition and reception are free and open to all students, faculty and staff.