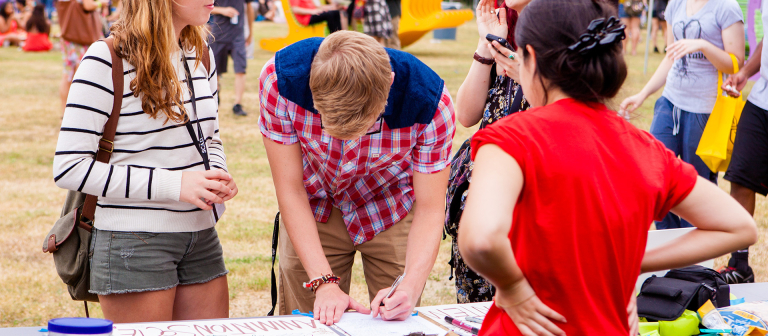 Get involved in SCAD student organizations at Fall Fest
Savannah, GA
601 Turner Blvd.
Find the right fit for your talents among the SCAD student clubs and organizations at Fall Fest. In addition to the activities fair, enjoy a concert, food and fun while learning how to get involved.
This event is sponsored by the Student Activities Council and is open to all SCAD students with valid SCAD ID.
For more information, email SAC or visit the SAC Facebook page and blog.