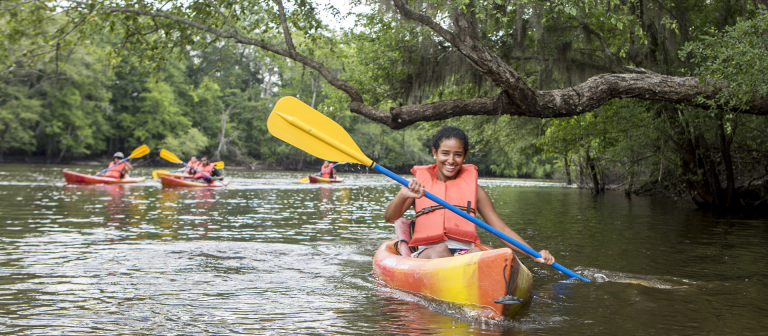 Join the International Student Services Organization for a kayak trip on the Ogeechee River
Savannah, GA
302 W. Boundary St.
Join the International Student Services Organization (ISSO) for a kayak trip on the Ogeechee River.
Midway through the trip, participants will stop along the riverbank for lunch featuring several delicacies prepared by chef Jeff. Water and soft drinks will be provided throughout the trip with cold watermelon at the end of our paddling journey. The trip, which is open SCAD students only, usually lasts three to four hours.
Transportation departs 8:30 a.m., from the bus stops at Turner House. If you need a ride to Turner House, email ISSO. The group will return to SCAD by 3:30 p.m. The $30 cost includes kayak rental, lunch on the river, snacks and drinks.
To sign up, email ISSO or call 912.525.7304.