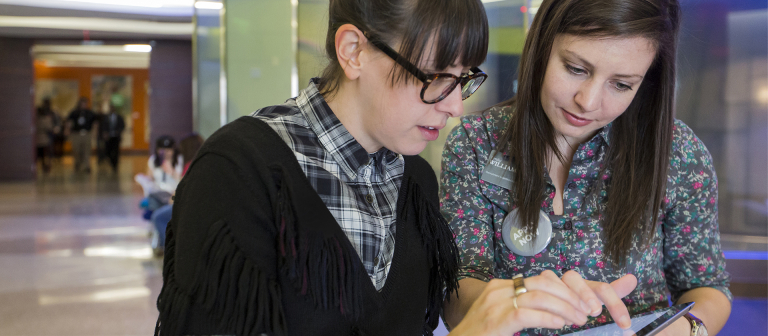 Apply, enroll and register for Fall 2014 at SCAD Atlanta Expedited Decision Day
Atlanta, GA
1600 Peachtree St. NW
Expedited Decision Day is an opportunity for prospective SCAD Atlanta students to complete their admission applications and get on-the-spot admission decisions, and it offers a chance for accepted SCAD Atlanta students to complete the enrollment process.
Registered prospective students who have yet to complete their application may submit official application materials and interview on the spot with SCAD Atlanta admission directors.
Registered students who have been accepted may submit their enrollment fees to secure their spot at SCAD Atlanta. Once enrolled, students may register for Fall 2014 classes and receive SCAD student ID cards that day.